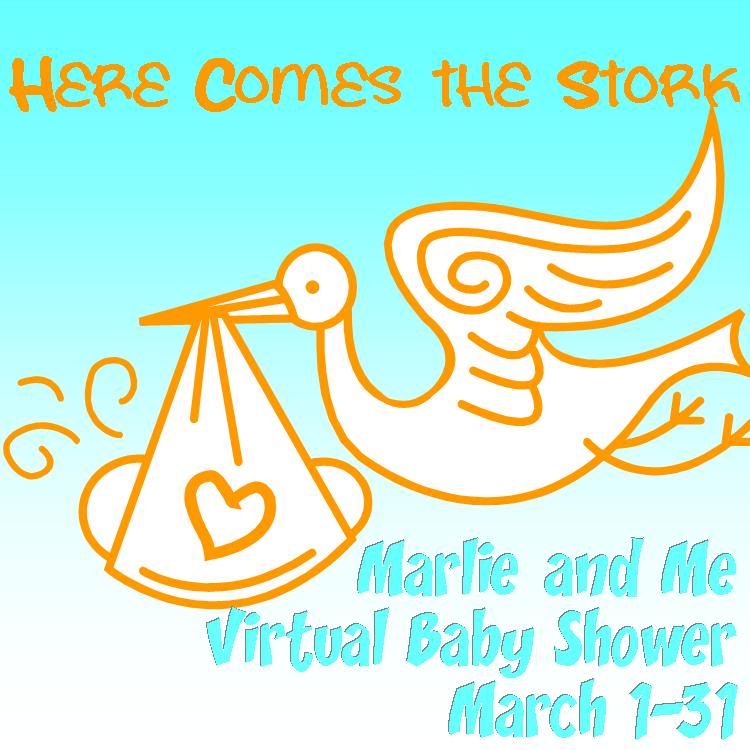 I have been a H-U-G-E fan of My Wonderful Walls for three years, ever since we painted Marlie's nursery with one of their gorgeous wall murals using the Flower Theme Wall Stencil Kit. The results were amazing and have held up nicely over the past three years. We have not had to do any retouches at all! When we have company visiting they gush over Marlie's room and ask if a professional artist painted it. I tell them how easy it was to do with the wall stencils from My Wonderful Walls.This is Marlie's room after it was complete: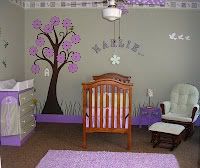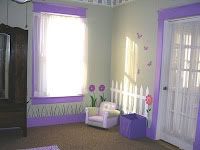 For our second baby I turned to My Wonderful Walls to create the same ambiance within a limited space (bambino has to share our room until we get a new place). I looked at the wall stickers, which are removable and re-positionable but I opted for the canvas wall art. I received a 15x20 panel from the Jungle Safari Theme. The canvas wall murals are a great option if you are living in a rental and cannot paint or use adhesives on the walls, if you don't desire the permanency of a painted mural, or if you'd like to take your wall decor with you if you move. They can be customized with your child's name and the colors adjusted to match your decor. Plus, they arrive on your doorstep ready to hang!
The Loving Giraffes looks so beautiful above the baby's crib and it matches the crib bedding so well! I cannot wait to purchase additional panels and add his/her name to one of them.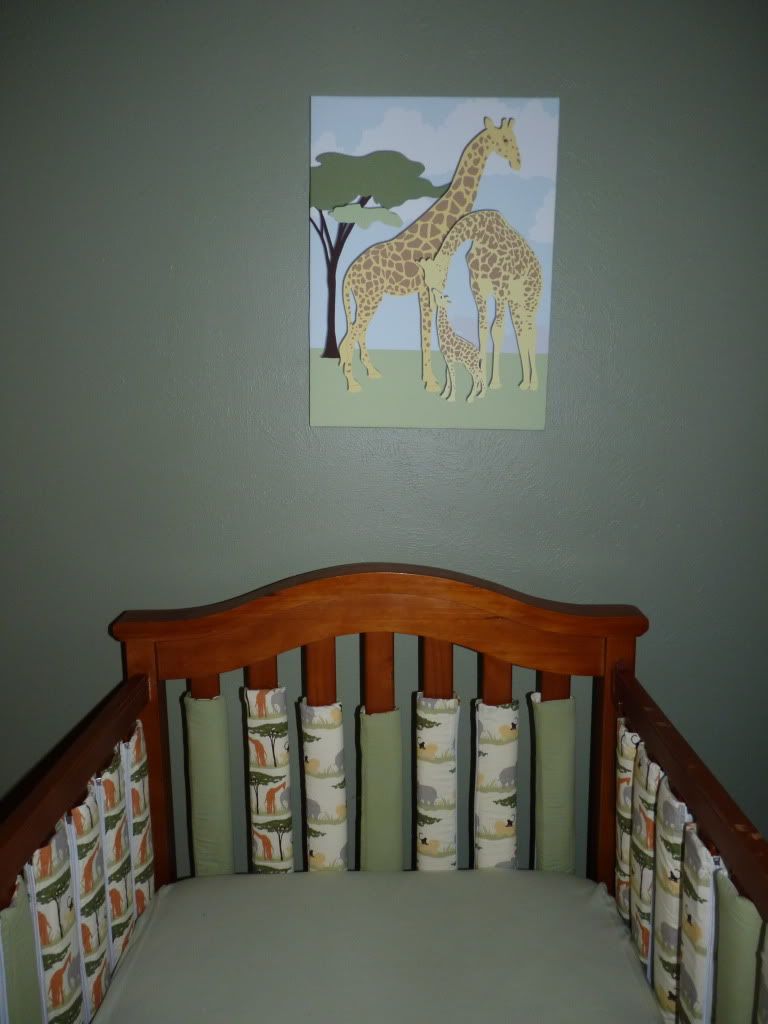 About This Company:
"My Wonderful Walls in formed 2008 with a mere four wall stencil kits, and now we carry hundreds of popular products. Each and every one of our products is designed and manufactured with tender loving care in the USA in beautiful Chattanooga, Tennessee. Feel free to explore our extensive collection of baby nursery decor, wall murals for kids, wall stickers, wall stencils, wall murals, stencils for walls, and wall decals. And be sure to check out our helpful How-To videos and Customer Gallery section. We are sure you'll love what you see!
It gives me great pleasure to be able to offer one of my readers the chance to win a kit from My Wonderful Walls to add some pizzazz to the walls of their child's room.
Buy It: Flower Theme Stencil Kit retails for $119.00. "Loving Giraffes" Canvas Kids Wall Mural is $54.99. Here's a 15% off coupon code if you want to shop now:
mam349 (expires 3/31/12)
Win It:
Win a $100 gift certificate to My Wonderful Walls! Open to US/CAN/Puerto Rico.
Please Read How to Enter This Giveaway: you must use the Rafflecopter form below to record your entries. Comments left on this blog post for the required or extra entries don't count unless you record it on the Rafflecopter form. There have been some changes to Rafflecopter! For instance, you now have to login with Facebook or your name/email address. This enables you to see your entries in a giveaway and edit them if needed. Please wait for the form to load, it may take longer to pop up than the rest of the web page. Make sure you have java script enabled and your browser updated. If you encounter an error, refreshing the page usually resolves the problem. If problem persists, please report the issue to Rafflecopter. Login to get started, click "Do It" next to each task to see the instructions, and start collecting your entries!
a Rafflecopter giveaway