I'm not a blogging "maven" nor am I a social media expert. But I am an active sweeper meaning that I enter A LOT of giveaways. I think that gives me a teensy bit of credibility on the topic of organizing a giveaway. I hope this article is received with the love and sincerity that it was written.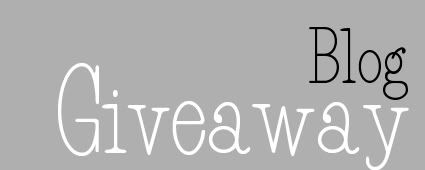 I've seen many changes in the social media giveaway landscape since I started entering them more than three years ago. Most recently, giveaway hops and widgets like Rafflecopter have exponentially increased the reach of blog-hosted contests. More bloggers are hosting giveaways because it's easier to attract entrants and easier to host. This is a good thing. The bad thing is that giveaway posts are getting a little, um, sloppy.
I find myself frustrated lately at the lack of simple organization and the proliferation of errors in the giveaways I try to enter. I could overlook it if these were isolated incidents, but it seems to be an epidemic! So, I decided to speak up, to offer some friendly advice, and hope that bloggers read this and make some changes before we all suffer:
The Devil is in the Details. The 4 Ws (Who, What, When, hoW) are a good place to start. Please make sure you cover these little details in the body of your post. Who is the sponsor/who can enter? What is the prize? When does the giveaway end? How does one enter? Also, provide some information about the prize. I cannot tell you how many times I've seen a giveaway for a prize from a name I've never heard of and there is no description, not even a link to a spotlight post. Sometimes I Google it, but most times I skip it. Oh, and a picture would be nice.


Be Kind to Your Audience. Pop-ups are annoying. I hate scavenging for the close button on a pop-up ad or trying to minimize those social media button toolbars that are blocking the entry form. Sometimes I don't try. I just leave the blog. The same goes for the type and number of entries. I know as bloggers you want to get as many new fans/followers/subscribers, but you cannot force someone to become a loyal reader. Please stop with the mandatory email subscription! In addition, if you ask entrants to leave a blog post comment, please turn off your captcha/word verification.

On that same note, if you moderate comments you need to check your spam folder to make sure entries aren't being disqualified because your filter is eating up the comments.

It shaves precious seconds when you are trying to complete as many giveaways in a hop not to have to jump through hoops to make sure your comment went through.

Speaking of which, be considerate of your fellow bloggers in the hop. Don't be an entry hog. It's really unfair to have 20 or 30 different entries for one giveaway. Other giveaways want some love too. I run giveaways, and I just reassessed my entries and decided that asking people to vote for my blog on a directory is not productive (I'm never going to be #1, so who am I kidding?!). I also all removed bonus entries that were not related to running the giveaway or improving my blog's influence.



Check Your Work. Remember when you took a math test in elementary school and when you went to turn it in your teacher asked if you checked your work? That is a life lesson that applies here. Broken links, Facebook error messages, tweet posts that aren't set up correctly are all examples of bloggers not checking their work before posting a giveaway. Please test your links and the entries on your form to make sure they work! If you are using Rafflecopter, learn how to use it. Did you know that you can create hyperlinks in an entry using HTML? It saves sweepers a lot of time! For example, if I want an entrant to visit the sponsor site, I would select "Choose Your Own Task," changing the title to "Visit Sponsor Site." Then using brackets for the anchor text and parentheses for the URL, I would provide the link to the sponsor page: [Visit Sponsor Page](www.examplesite.com). The brackets and parentheses must be next to each other, no spaces. Ta da! No more need for me to to cut and paste or Google a page.


Give Sponsor Love. This should go without saying, but I've seen the lack of sponsor love on enough giveaways to see it as a growing issue. I've actually had sponsors require that their company/product get top billing, so they are noticing too. At a minimum, there should be a backlink to your sponsor's website in your post. Then there should be entries to follow their social media pages. These entries should come first and not be buried under an avalanche of entries directed at your blog. After someone has followed you on Facebook, Twitter, BlogFrog, and StumbleUpon, given you Klout, written you an Alexa review, etc...they might be too fatigued to pay any attention to the sponsor, and that would be a crying shame. After all, they are putting up the prize and probably provided you with product too. If you are unsure what the sponsor wants, just ask.
Okay, so that's it. I'll get off my soapbox now. Please share, Stumble, tweet, pin, etc...if you found this article useful! Speaking of StumbleUpon, please don't ask entrants to Stumble your giveaway. People hate to stumble upon an expired giveaway.