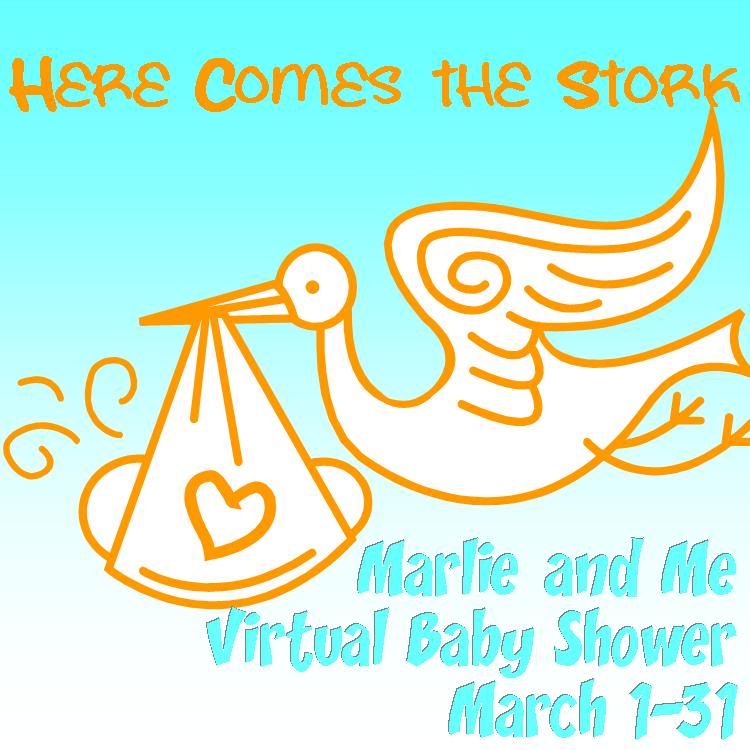 I really adore hand knitted baby clothing, but since I don't know a loop from a purl I must rely on those more crafty than me to get my hands on adorable knitted items. Krafty Lady Kreations does not disappoint! Her line of handmade baby accessories is to drool for! Pictured on Marlie's doll baby (because the real model isn't due until mid-April) is one of the hat and sneaker bootie sets found in her Esty store: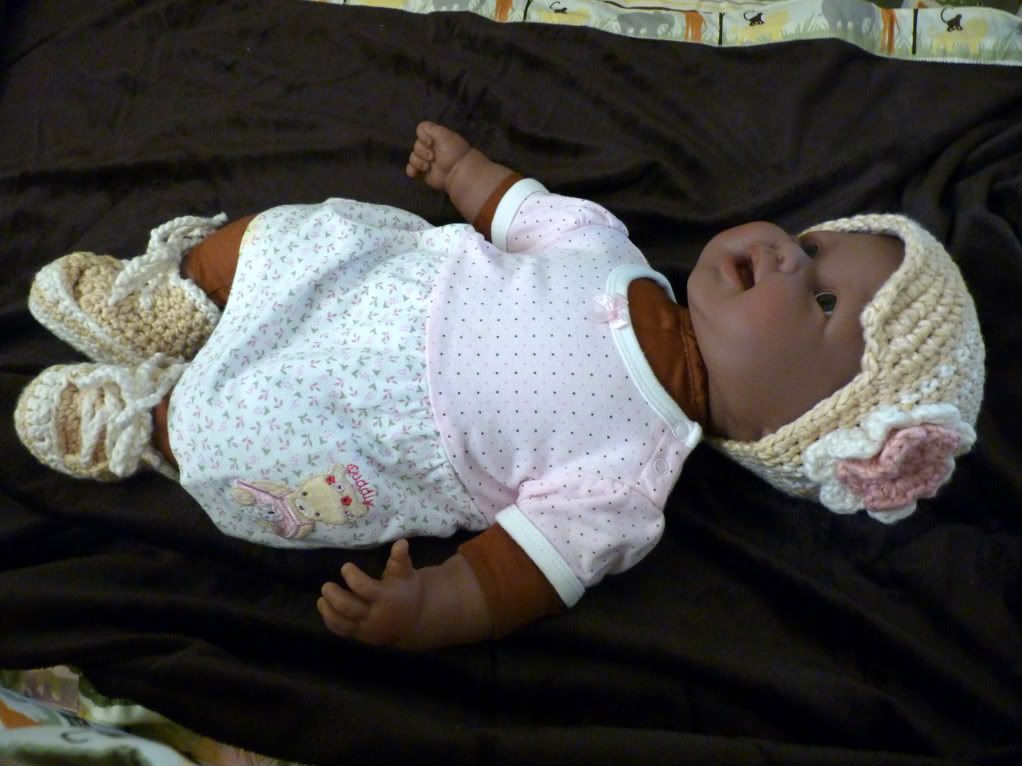 dress not included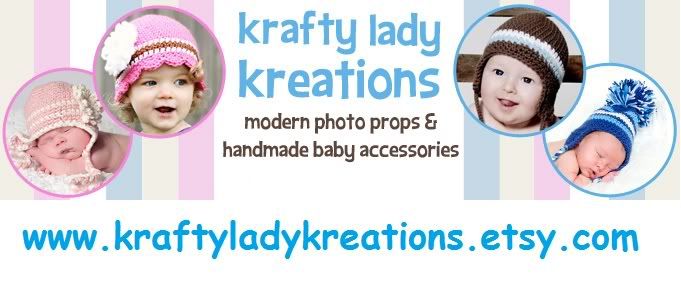 This set is made from top quality organic cotton yarn and just looks and feels scrumptious. Krafty Lady offers made to order items, so you can get just want you want for your special little girl or boy. I ordered a gender neutral set since we don't know what we're having. The sneaker booties came with interchangeable lace in white, pink and blue and the bow is removable. Now I can "recycle" the set for a sibling, family member or friend! I can't wait to dress my new baby in this set and take lots of pictures! I dare you to visit Krafty Lady Kreations and not find something you want to purchase. I personally have my eye on this baby blanket:
Buy It: Krafty Lady Kreations hat and bootie set retails for $21.00. The hand crocheted baby blanket is $35.00

Win It:
Win a $25 gift certificate to Krafty Lady Kreations to purchase any item in store or order something custom-made! Open to US/CAN residents.
Please Read How to Enter This Giveaway: you must use the Rafflecopter form below to record your entries. Comments left on this blog post for the required or extra entries don't count unless you record it on the Rafflecopter form. There have been some changes to Rafflecopter! For instance, you now have to login with Facebook or your name/email address. This enables you to see your entries in a giveaway and edit them if needed. Please wait for the form to load, it may take longer to pop up than the rest of the web page. Make sure you have java script enabled and your browser updated. If you encounter an error, refreshing the page usually resolves the problem. If problem persists, please report the issue to Rafflecopter. Login to get started, click "Do It" next to each task to see the instructions, and start collecting your entries!
a Rafflecopter giveaway