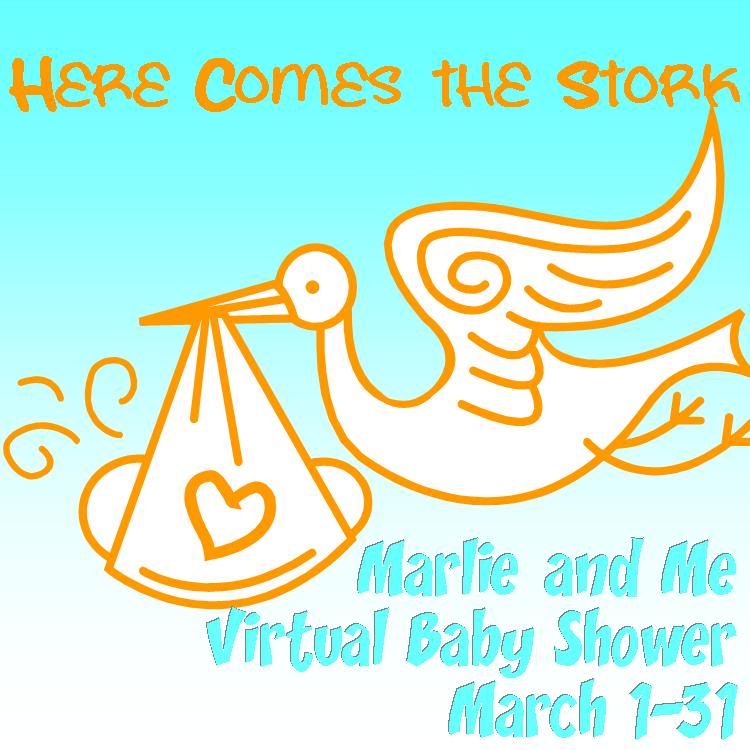 Our first instincts as parents is to protect our children. So we buy baby monitors and childproof the house. But what about the clothing we put on our little ones? Did you know that newborn babies are especially vulnerable to the pesticide residue found in the fibers of conventional cotton clothing because their immune systems are still developing? Exposure to these chemicals can lead to ailments such as allergies and eczema. I speak from experience. We battled severe eczema and cradle cap when Marlie was an infant until I switched her clothes and bedding to organic fabrics.
Funkoos is a line of organic baby apparel that caters to parents looking for clothing that is chemical/pesticide free and affordable.
The Funkoos collection ranges in sizes from newborn to 24 months and includes accessories such as bibs, booties, and wash cloths. Pictured on Marlie's doll baby (because the real model isn't due until mid-April) is one of the short sleeve organic bodysuits: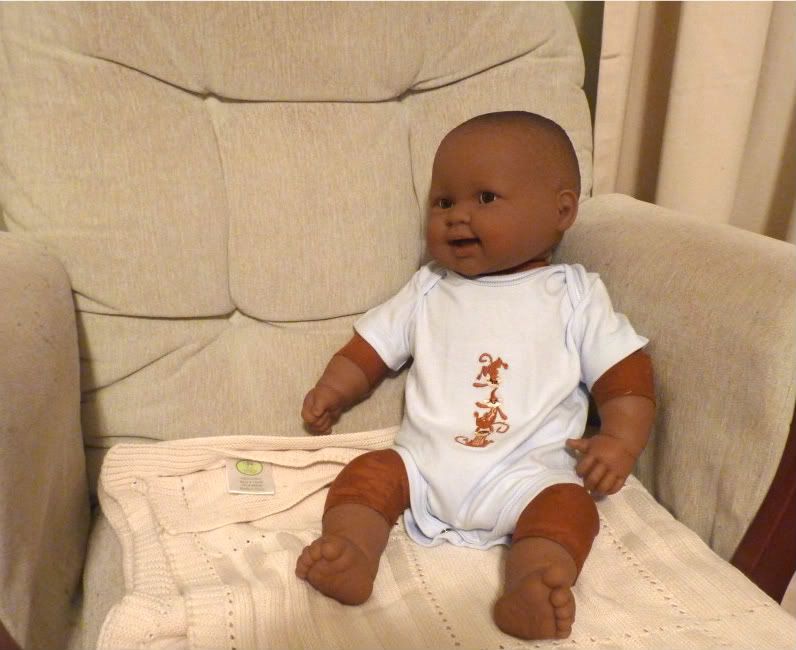 Isn't is beyond cute? There is no tag to irritate baby's skin. What I like best is the feel. There is a noticeable difference in the feel of organic cotton versus conventional cotton clothing.The organic cotton is super soft and pliable. I can put it over my face and breathe, whereas the regular cotton clothing feels grainy, rigid, and the air flow is restricted. I adore this bodysuit so much that I ordered another one on Amazon.com! You should definitely want organic clothes on your baby's skin and Funkoos should be your shopping destination!
Buy It: Funkoos organic short sleeve bodysuits retail for $23.99.

Win It:
Win your choice of the stacked monkeys/boy or stacked elephant/girl organic bodysuit pictured above! Open to US residents.
Please Read How to Enter This Giveaway: you must use the Rafflecopter form below to record your entries. Comments left on this blog post for the required or extra entries don't count unless you record it on the Rafflecopter form. There have been some changes to Rafflecopter! For instance, you now have to login with Facebook or your name/email address. This enables you to see your entries in a giveaway and edit them if needed. Please wait for the form to load, it may take longer to pop up than the rest of the web page. Make sure you have java script enabled and your browser updated. If you encounter an error, refreshing the page usually resolves the problem. If problem persists, please report the issue to Rafflecopter. Login to get started, click "Do It" next to each task to see the instructions, and start collecting your entries!
a Rafflecopter giveaway