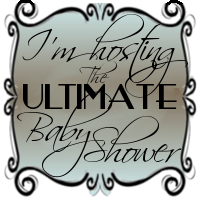 Any new mommy who plans to breastfeed should also plan to invest in quality nursing wear. Lactation experts recommend nursing apparel be worn 24 hours, so they need to be structured, comfortable, and durable.
If you are confused about style, fit, or have breastfeeding questions look no further than Leading Lady. Leading Lady is...
"a premiere intimate apparel company dedicated to creating comfortably functional,remarkably affordable, stylish and easy-to-wear bras, camis and sleepwear. A family owned and operated business, Leading Lady has been expertly tailoring nursing bras for top brands and retailers across North America for more than 70 years. For the first time, Leading Lady's comprehensive line of nursing intimates, including their limited edition 100% certified organic line, can be purchased directly online at LeadingLady.com"
LeadingLady.com also offers a wealth of resources on breastfeeding such as an E-book, tips, lactation consultant, nursing blog, nursing bra guide, and bra fit calculator. I was sent Leading Lady's Organic Nursing Cami to review. It's basically a tank with a built-in nursing bra. Some key features are: an inner sling for added support, quick one-handed clasp for easy nursing, and adjustable straps for a perfect fit.
Why I LOVE my Leading Lady Organic Nursing Cami: I have several nursing bras, which are fine, but I have to wear a shirt or tank over them. I am constantly pulling up fabric or pulling down extra straps to get to the bra. The nursing cami is all-in-one, so it can be worn as outerwear. I've worn it out in public without anyone being wiser. It's so comfortable that I sleep in it too! The fabric is 100% certified organic cotton, which is a major plus in my book. My only quibble is the care instructions are to hand wash. With the time constraints of caring for a toddler and newborn, I have given up on hand-washing my intimates. I placed the nursing cami in a lingerie wash bag and laundered it on the gentle cycle with mild soap. It came out fine.
Leading Lady is also a philanthropic leader. They have just joined forces with The Bra Recyclers, an organization dedicated to recycling and donating new and gently used bras for women in transition. To learn more about Leading Lady's partnership with The Bra Recyclers and for more information about donating bras, please visit their blog.
Buy It: Visit the Leading Lady e-boutique to purchase.
Leading Lady is running a promotion on their organic line, which includes a discount on their organic products and a free organic panty set with every order. I also received a 2-pack of the panties and they are the best-fitting underwear I have ever owned! Any site discounts will come off your order automatically. No need for a coupon code!
Win It: Come back April 13 for the "Win Your Nursery" Ultimate Baby Shower Event and the chance to win an Organic Nursing Cami, a $38 value, right here on Marlie and Me!
Follow Leading Lady on Facebook and Twitter and Google+.