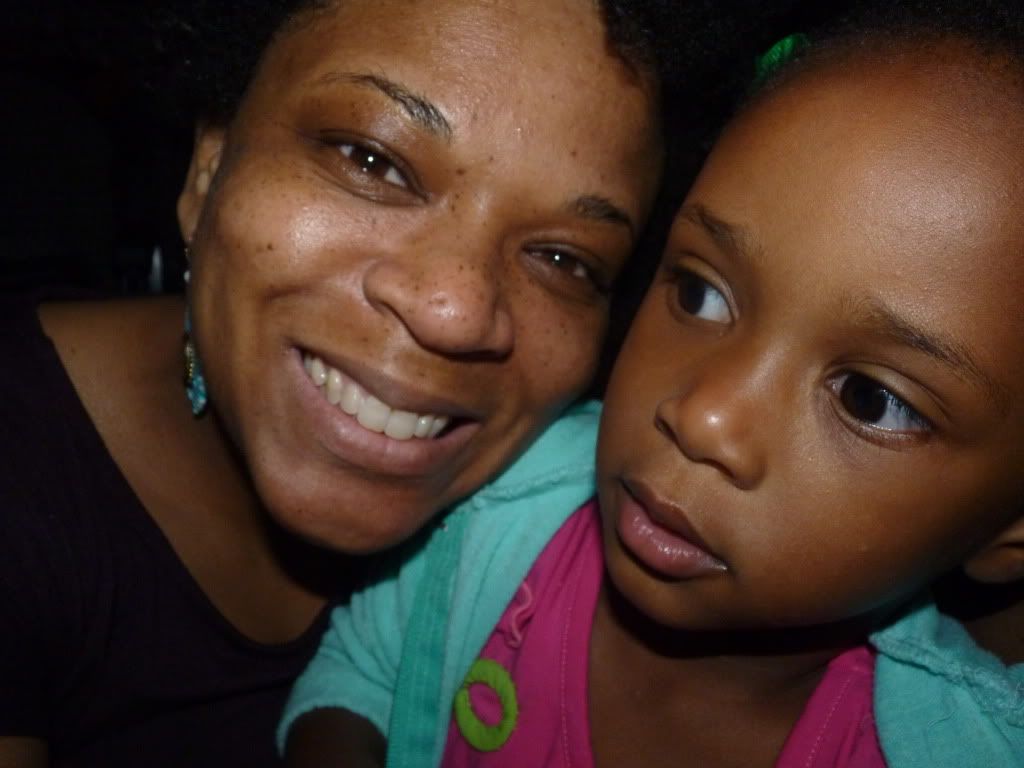 Now that everything is in place for the birth of Chocolate Chip I decided to make this Marlie's special week. As a firstborn myself, I understand that there might be feelings of displacement, etc...after siblings arrive. I want to make sure she knows that she is always loved and cared for.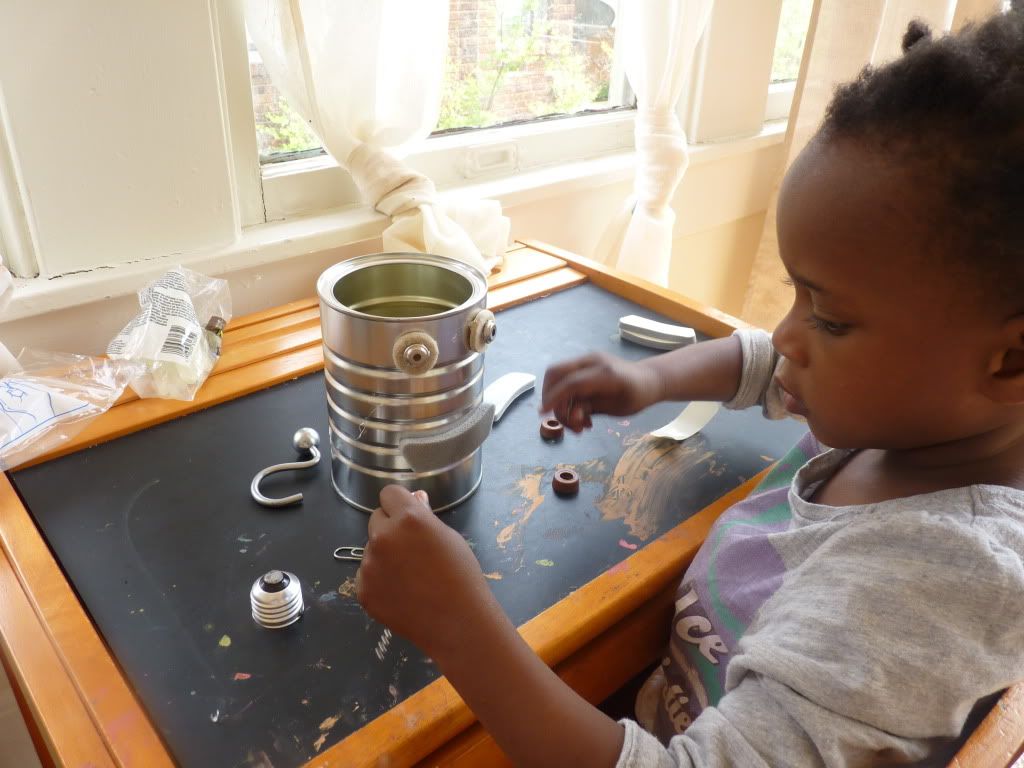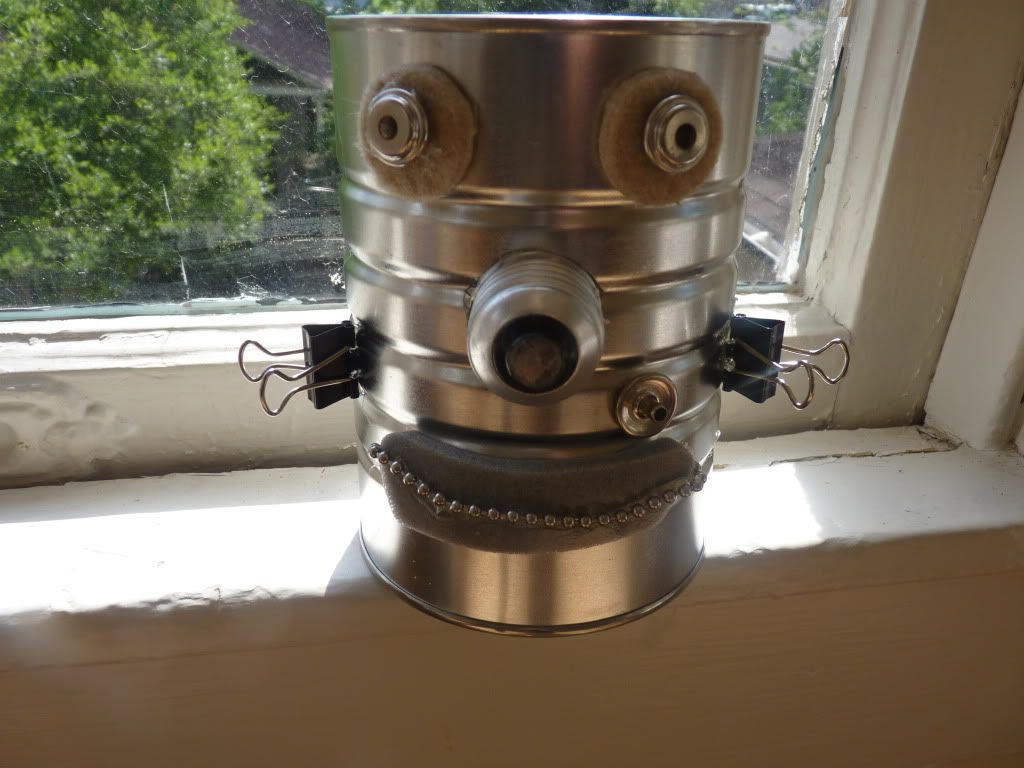 On Tuesday we made healthy banana bread with applesauce, honey, and cocoa powder (thanks for the recipe Kim!). On Wednesday night we had a Girls Night Out. I took her to dinner at our favorite restaurant where we munched on organic burgers and fries. Then we met up with Brandy and little Orlaith to see Disney's Dare to Dream on Ice thanks to the 4 tickets I won in a giveaway at Dallas Single Mom's blog. On Thursday we made robot out of a recycled coffee can---->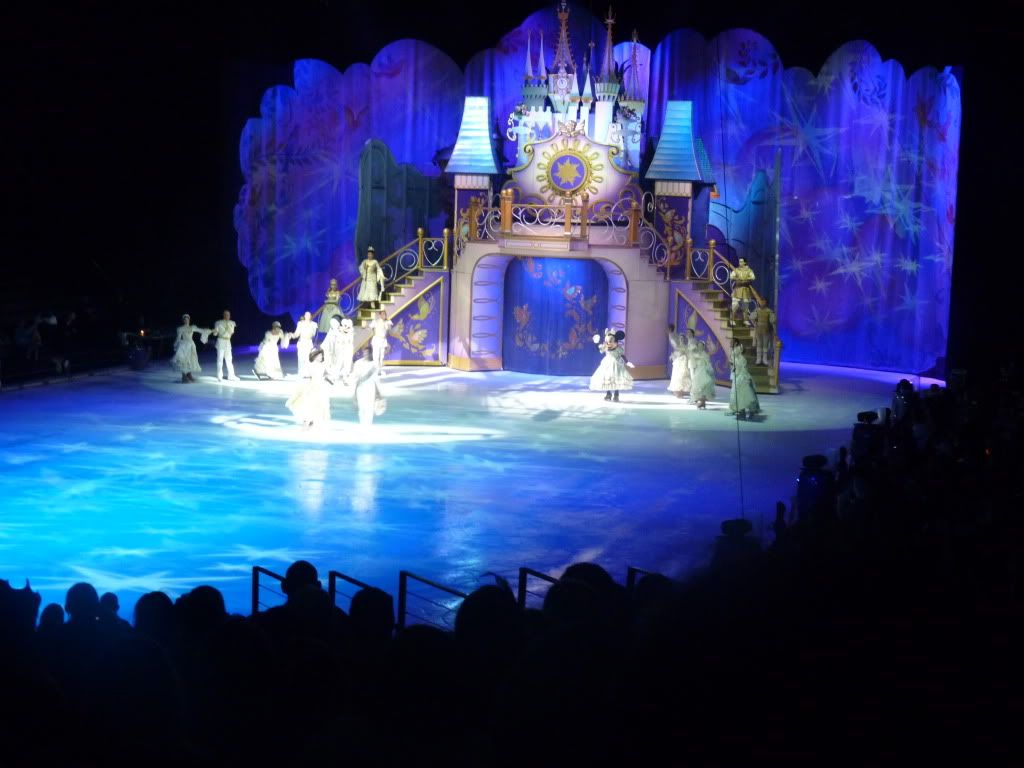 I know Disney characters are so un-Montessori, but hear me out. The Disney Princesses Jasmine, Rapunzel and Tiana helped us finally potty train Marlie when nothing else was working. Seriously. She loves Aladdin and Tangled and the Princess and the Frog. I don't mind her watching these Disney movies because the female characters are strong and the movie doesn't end in a grand wedding. Anyways, one day Damon told her that princesses use the potty. I wasn't thrilled about this statement, but I decided to see how it played out. It worked like a miracle. Before, the potty was hit or miss. Something clicked with her after introducing the princess on the potty concept, she wanted to go on the potty. She stopped asking for diapers. She would tell me when she had to go or go by herself. Montessori is still our primary teaching and learning method, but now I see there is room for some of the popular mainstream kid stuff (in moderation).
New Marlie-isms:
"That's not fair!" (after a privilege has been taken away for disobedience)

"That's too scary" (she said this Thursday night after seeing a man with a sleeve of tattoos on his arm)

"I'm so hungry" (is now the first the says when she wakes up)

"I feel much better now" (what she says after she's eaten breakfast)

"I made snakes!" (after making poop in the potty)

"I have peace like a river in my soul" (she is learning something at church)

"Go Mommy Go!" (said when I am using the bathroom or fetching her something)
It was a brilliant week. It's a little after 5:30 am on Sunday morning. I've been having contractions every 8-10 minutes since about 2:00 am. They aren't bad, just intense enough not to be able to get back to sleep. I hope this means I meet my little girl/boy today and not some April Fool's joke my body is playing on me.