Here's the unvarnished truth about my household stink. I stopped using industrial cleaners years ago to avoid the chemical toxins and harsh artificial fumes. The switch to green cleaners was easy because they worked just as well as traditional cleaners. But I wasn't getting the masking odor effect because they didn't contain fragrances. It took a weekend away to get clued in. We came home and realized that my kitchen and bathroom stunk to high heaven despite the fact that I cleaned the sinks, trash bins, and toilets before I left! We must have developed an immunity to the smell. I was horrified. We started using candles and homemade scented sprays, but I longed for a more permanent solution to these temporary fixes. The answer was probiotics, a system of natural household cleaning products that kill odor-causing bacteria and germs, and it fell into my lap when I saw the opportunity to sample Natural House Cleaners.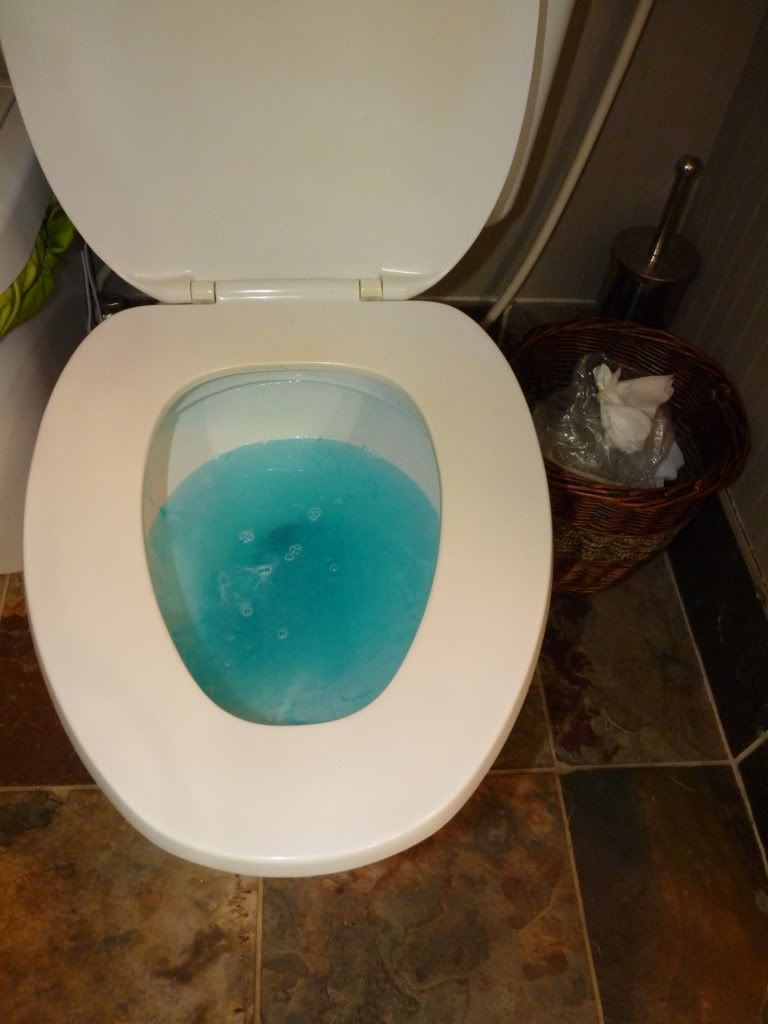 I was sent their Flushy, Stinky, and Trashy household cleaning products to review. I eagerly anticipated the delivery of the package of Natural House Cleaners like a kid on Christmas Eve. The box was a lot smaller than I imagined when it finally arrived. The bottle of Trashy spray was only 4 oz. and the bags of of Flushy and Sinky contained four packets. I seriously questioned whether they would last 30 days much less get the stink out of my household receptacles. Boy, was mistaken! These little packets pack a powerful punch! The first thing I did was drop one of the packets of Flushy in my toilet bowl. I dropped another packet in my kitchen sink disposal. Finally, I tackled the kitchen trash bin and cloth diaper pail. It's getting hot here in northeast Texas and the funk can be unbelievable, but the complete elimination of the odor in all three places took a matter of minutes thanks to the foaming action. I wish I could take pictures of the smell before and after! The best part is that the natural probiotic cleaners keep on cleaning long after I've stopped...for a whole week. I repeated the process the next week with the same amazing results. Natural House household cleaning products are my new best friends! I'm placing my order and stocking up on several months worth of their products.
So, how does it work? Traditional cleaners "clean" a surface for a moment in time; the second the rag is finished wiping the surface, that surface is almost instantly polluted once again with ambient dust, dirt, and micro-organisms. Natural House probiotics creates mini-ecosystem on a microbial level that produces enzymes which break down odors, dirt, fats, oil, grease, food scraps, waste and toilet paper products on a continuous basis between applications. This creates a natural, clean, balanced environment that is safe for even the most sensitive members of your natural house. I also recommend you watch this video to get the whole picture:
Buy It: You can purchase Natural House Cleaners directly from their website or on Amazon.com for around $5 each!
Connect with Natural House on Twitter and Facebook!