Remember this sponsored post previewing Pier 1 Import's new spring line?

Well, I went to see it for myself yesterday. I joined three other bloggers for a TweetUp at a local Pier 1 store. I was a bit disappointed that there were no activities planned for the bloggers other than sitting there waiting for the $50 gift card raffles. We looked around the store, made small talk and WAITED. I left after two hours. It was good to get out of the house sans toddler, but I wish I could report that my free evening was a fabulous, good time!

Back to Pier 1.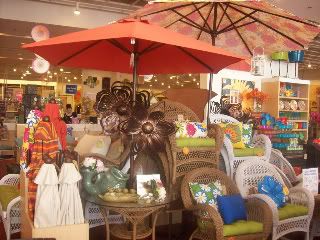 The spring outdoor collection looks even better in person. Bright, bold colors mixed with old-fashioned textiles to create modern pieces.

Here I am trying out the new Rockasan...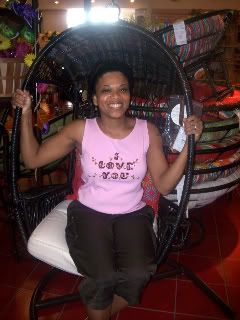 I have to get one of these!