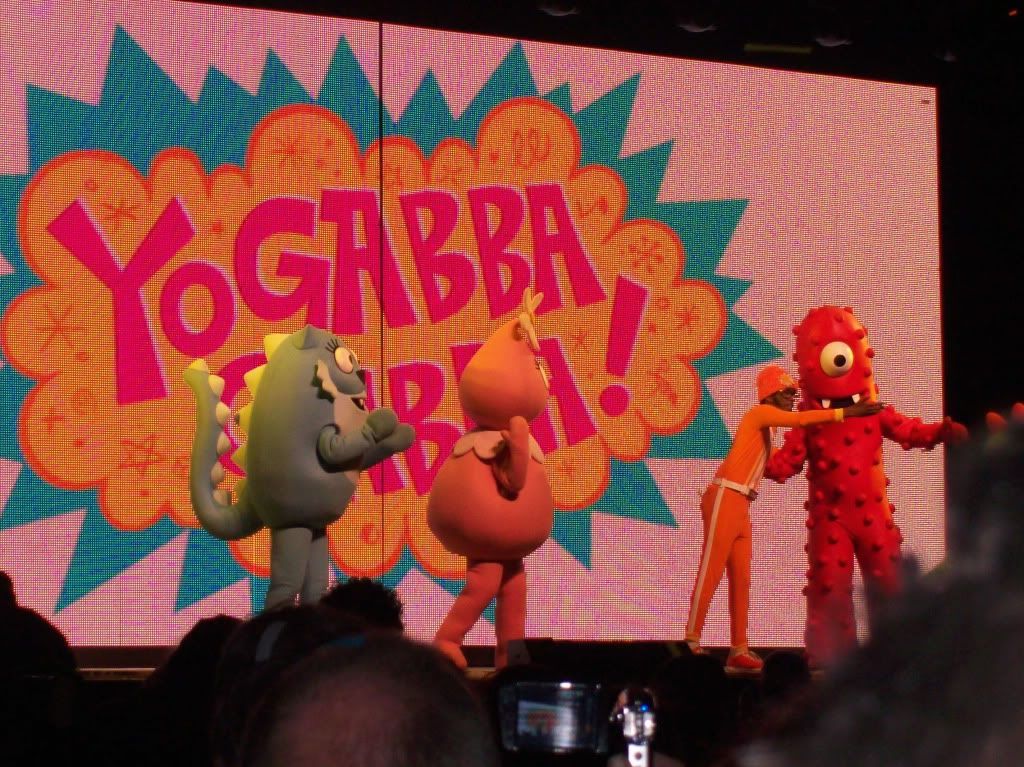 This show is starting!!!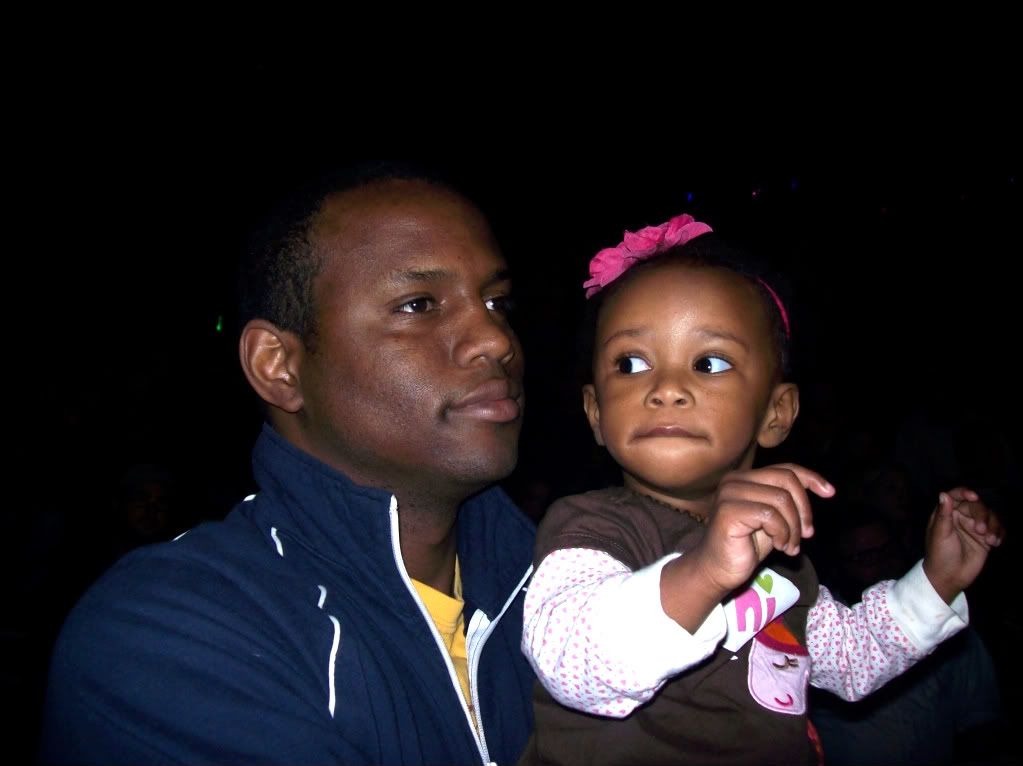 The view is better from daddy's lap.
I ask Damon to take a picture of me and Marlie and this is what I get.
DJ Lance and crew breaking it down
The balloon drop. Catch it, Marlie!
Biz Markie is beat boxing live on stage! Okay, now it's time for the parents to go crazy.
The end. We had a blast!
Thanks again to Erika at Organic Baby Resource for hosting the contest that
provided my family with the tickets. We had awesome floor seats.