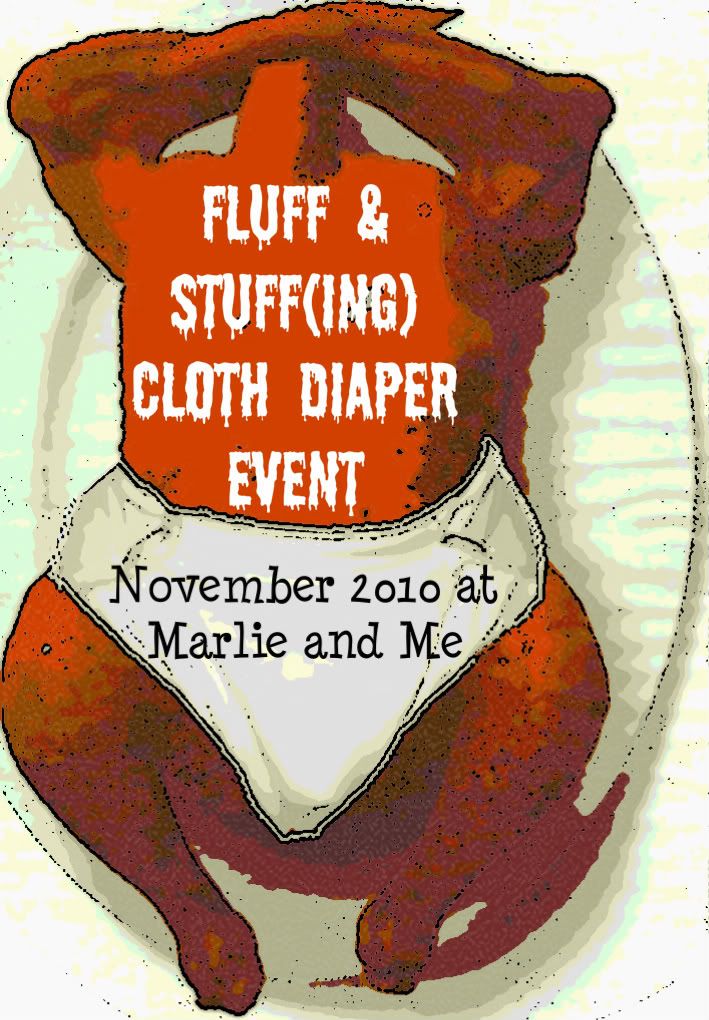 First, I'd like to thank the sponsors of Fluff and Stuff(ing) for making my first cloth diaper giveaway event a big success. I really enjoyed working with my event partners, getting to know their businesses and sharing their products with my readers.

Without further delay, here are the winners so far:

*

A pair of Zizzies and Izzies fleece soakers

. Congratulations...
#98 Katy
Random numbers generated Dec 2 2010 at 13:52:28 by www.psychicscience.org

*

The set of wool dryer balls from Funhog Felts

. Congratulations...
#63 Toni George
Random numbers generated Dec 3 2010 at 8:48:6 by www.psychicscience.org

*

The set of Bummas cloth wipes

. Congratulations...
#20 Quiana
Random numbers generated Dec 4 2010 at 7:9:32 by www.psychicscience.org

*

The Pooters OS Bamboo Pocket Diaper

. Congratulations...
#107 Nikki
Random numbers generated Dec 5 2010 at 7:3:57 by www.psychicscience.org
Thanks to everyone who entered! All winners have been contacted and their prizes claimed. Don't be discouraged if you did not win a giveaway in this round. There is still time to enter:

Mother-ease Sandy Cloth Diaper Plus Cover ends 12.10
Tropical Traditions Omega 3 Greens ends 12.14