I missed the opportunity to do a costume review this past Halloween, but I have been given a second chance thanks to the folks at Wholesale Costume Club! This could not have come at a better time since Marlie is now showing an interest in playing dress-up.

The first thing I noticed when I visited Wholesale Costume Club's website was the fantastic catalog of toddler costumes:


I picked the Batgirl Costume for Toddler for this review, and here it is on my baby girl: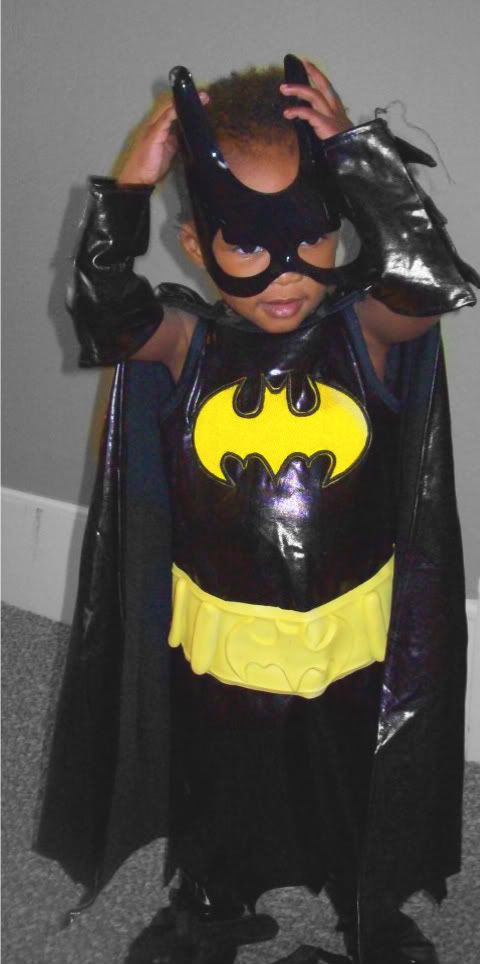 The photo does not do this costume justice (bad, camera!). I cannot overstate how well made this costume is! Even Damon commented about the excellent quality and detail. It is well worth its $27.98 price tag ($24.96 for members).

In addition to the black dress with the Batgirl emblem on it, the complete outfit also includes a black cape, yellow utility belt, black plastic mask and boot covers
.

It is a little big on my petite darling, but it will fit her perfectly by Halloween 2011. Marlie is going to look sharp as the leader of our Justice League!

Don't wait October rolls around to purchase Halloween costumes for the family... take advantage of these incredible discounts today!