It's been a crazy, busy, hectic week. As you know faithful readers, we started off the week attending the Yo Gabba Gabba Live concert and it seems we haven't stopped partying in our city since. We attended a play date, a birthday party and her school's holiday party this week. I am exhausted. Somehow we managed to get our family Christmas card photo done. Here it is...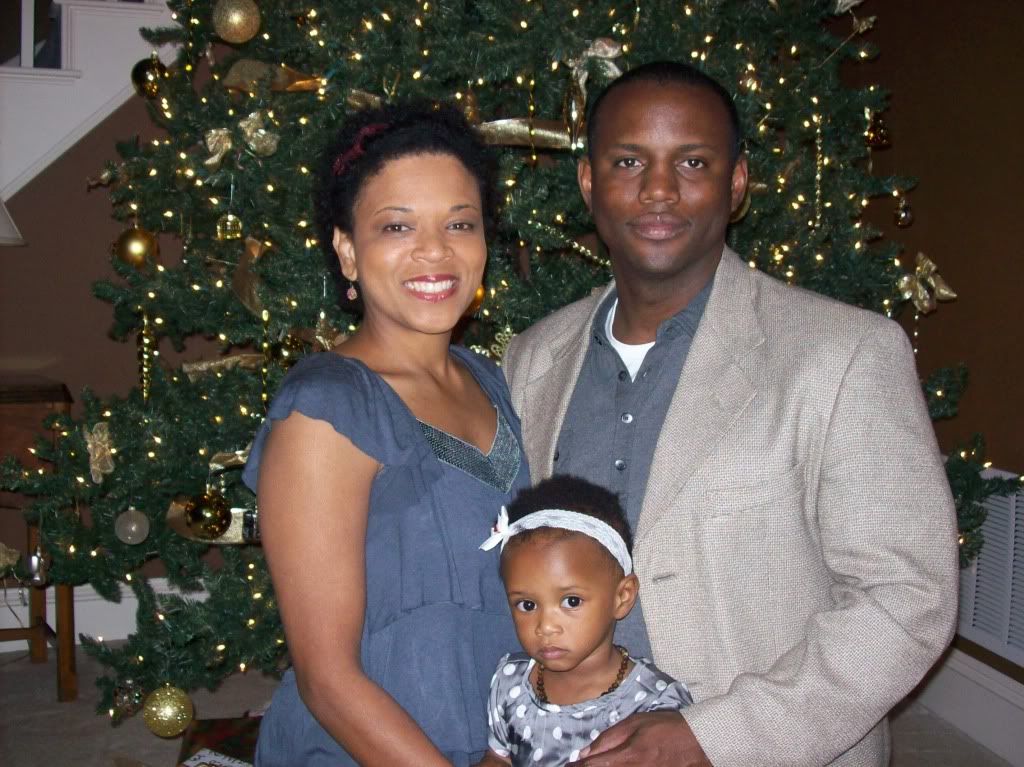 Our girl will no longer smile for the camera. What gives?!
What else went on...
Marlie is really figuring out electronics. She knows how to put my computer to sleep and will press the button if I leave my keyboard too close to the edge of my desk (is she trying to tell me something?). The cutest thing though was when she found one her dad's tools and tried to "fix" her boombox with it.
He new copycat gesture is calling the dog. She has seen me call him inside by making the kissing sound and now she does it.

She is starting to form sentences or make commands. She says "shut up dog!" when he starts to bark and "bye, daddy!"