This week's picks from my Netflix Instant Watch queue:
TV Show: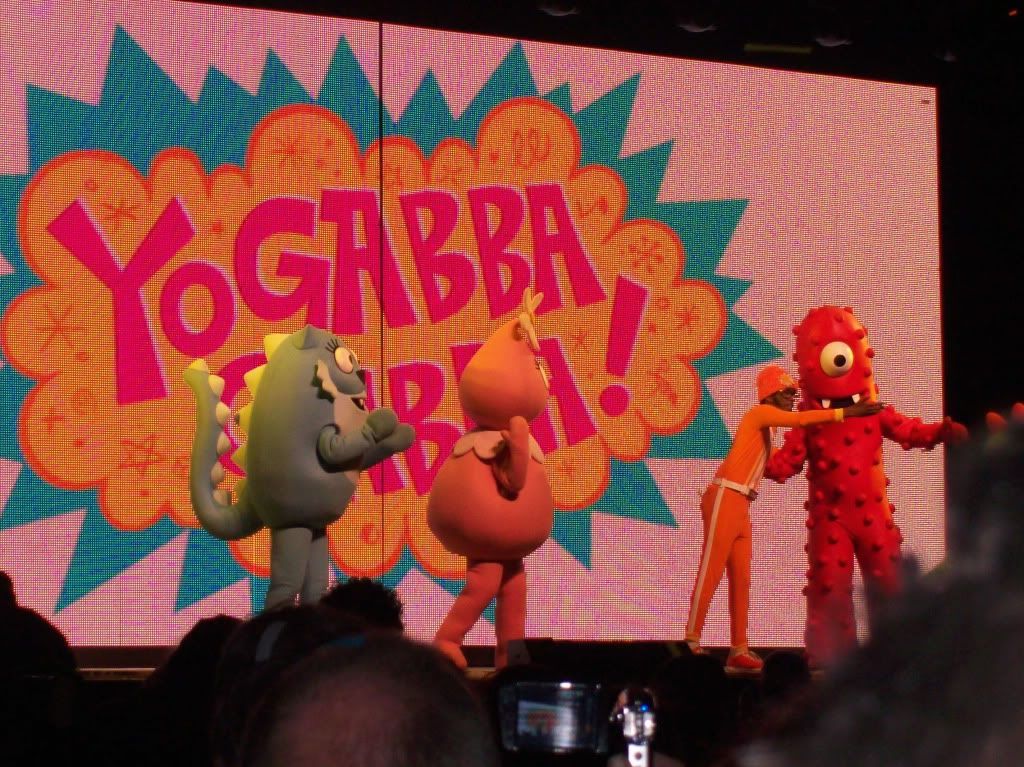 Yo Gabba Gabba

is an addictive children's show that I am positive is aimed at driving parents insane. Damon introduced Marlie to DJ Lance et al and I have not had a moment's peace since. She's a total Gabba groupie now. Not only does Marlie watch the episodes repeatedly, she insists that I stand at the ready with the Roku remote to fast forward through the parts she doesn't like. This is why I wanted to limit her exposure to television. Hoperfully, she'll get bored or I am going to have to teach her how to use the remote so I don't lose my mind.
Movie:
Let Me In
is the American version of the Swedish film

Let the Right One In

. It is the story of a child vampire who is a predator on more than one level. I can't say much more without spoiling the ending, which is what keeps you watching this plodding munch-fest until the bittersweet end.