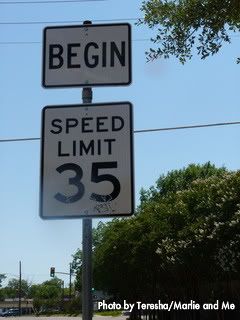 It seems like yesterday I was turning 30, now I'm celebrating my 35th birthday today.

So much has happened these past five years. I grew up a lot. I learned to love and trust myself. I packed up my life and moved southwest with my husband. I took control of my health, and I became a mom.

Motherhood is the most defining experience of my life...far above earning degrees, having a career, or even getting married. It has changed me in more ways than I could have ever imagined. After almost two years in the role, I think I am finally getting the hang of it.

My gift to myself on my 35th birthday is a pledge to continue working on being the best possible version of myself...to embrace who I am from head to toe, inside and outside. To love my kinky hair, my freckles, my big booty, my runner's thighs, my chicken legs, my phobias (germs) and quirks (I won't eat a fruit that has a blemish). To also love my light brown eyes, my calf muscles, my wicked sense of humor, my bookish intelligence, and my eclectic taste in music, food and friends. My gift to Teresha is happiness with who I am... no regrets, no apologies, no resentments.

I took the long road to get here, but I have arrived and I am so proud of the woman I am today. Happy Birthday to me!