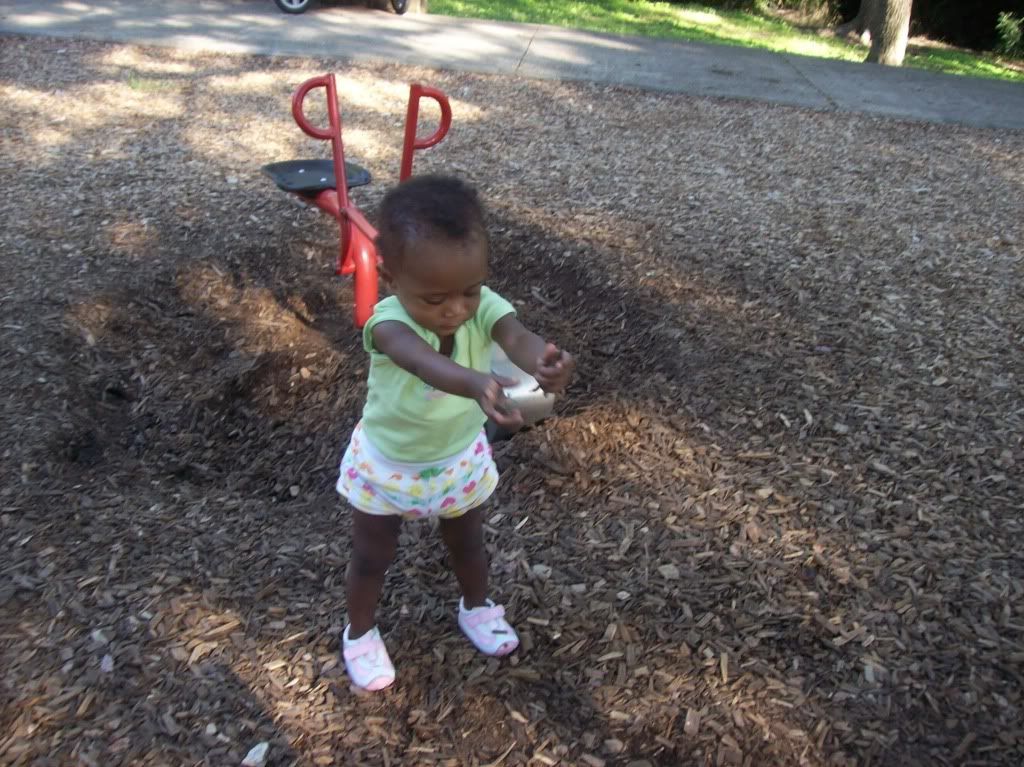 One of the things that I have been dreading since becoming a mom happened on Friday...Marlie removed her diaper and smeared poop all over her crib. That does it. She is wearing a onesie during the day from now on. I removed the poo-covered sheets, blankets, and toys then plunked her down in the bathtub. After getting her cleaned up, the other thing I have been dreading since becoming a mom happened next...she fell off the changing table. I had just laid her down and was reaching for a cloth wipe when she suddenly kicked backward like she was launching into a backstroke and went off the short side of the dresser. I was helpless to stop her fall. It happened so fast, but felt like slow motion. She somersaulted in the air and landed on her stomach. I have never been so glad to have carpet. Her reaction was slow. I think she was stunned at first, but then she started wailing. All I could do was rock and kiss her. My little stunt girl. I have 10 more gray hairs.
Also this week...

The diaper thing came to a head on Friday, but she had already pulled another stunt earlier in the week when she took off her diaper, peed on the laminate floor in my office, then proceeded to kneel down and lick it up! yuck. gross. ick. disgusting.

She has regained her appetite and is eating everything she can get her hands on, including two eggs for breakfast. She suddenly likes bananas too.


This week she showed me that she knows what to do with a tissue. If I give her a Boogie Wipe, she wipes her nose and then blows! She's a baby genius, I tell you!

I have been reading her my all-time favorite children's book,

Miss Nelson is Missing

. She hates when I read the part of Miss Viola Swamp in a witch voice.

I took her to our neighborhood park for the first time. I know, I know this outing was long overdue, but we couldn't go in the summer when it was 100+ degrees everyday. Anyway, she loved it. The slide, the swing, the seesaw, the dirt. We are definitely going to go the the park more often.

This week I won $50 to AnytimeCostumes.com from Minnesota Mama's Must Haves and I won the GLEE Season 1 DVD box set from Parental Views Online Mag!