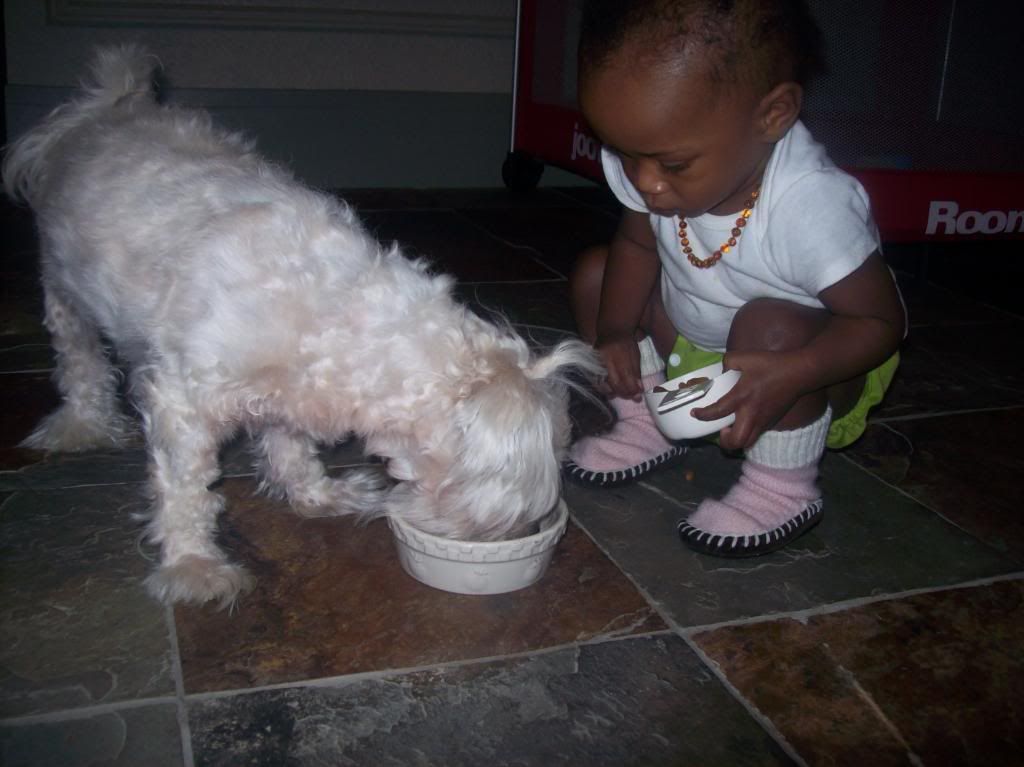 I was babysitting for a friend on Friday. She has a 19 month old and a 3 month old. I couldn't believe how much of the infant stuff I had forgotten like they spit up (a lot) and pee more often!
It just reminded me about how fast babies grow up. Marlie is becoming more independent each day and is such a good, little helper! Her favorite task is to feed our dog Butters. She takes this "chore" very seriously from walking gingerly with the scoop so none of the dog food falls out to meticulously filling his bowl with the bits one by one. He gets impatient sometimes because he just wants to eat, but he knows better than to snap at her. Marlie can also:
Wash up for mealtime. When I put some soap in her palm she rubs her hands together and puts them under the faucet.

Drink from a big girl cup.


Brush her teeth.

Fetch her shoes when I tell her to get ready to go.
We attended her school's Fall Festival on Friday evening. Those are always a blast. The kids and some of the parents wore costumes.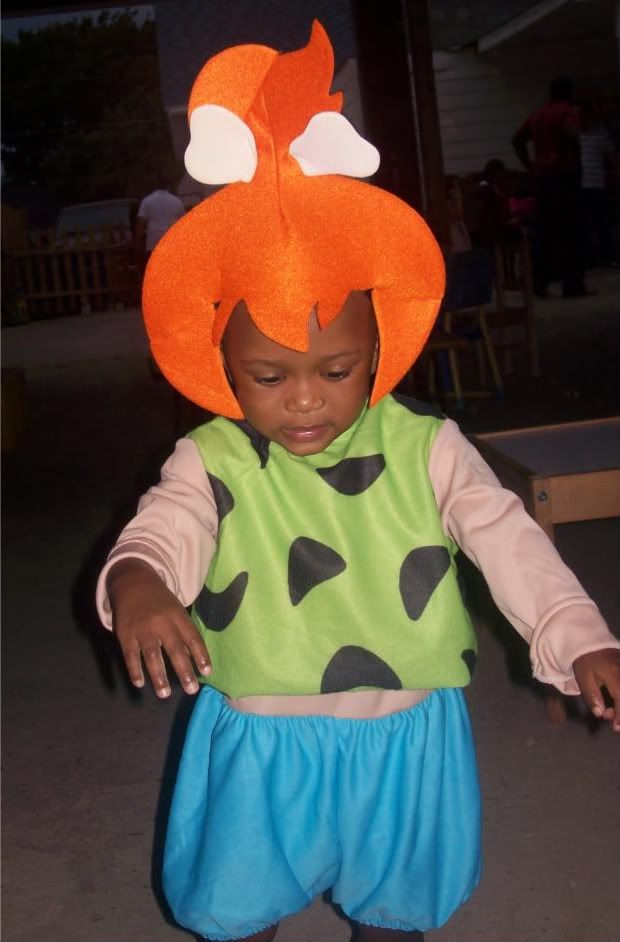 Here is Marlie dressed up as Pebbles Flintstone (she really should be Bam Bam with the way she bangs on everything). I think she needs a stuffed Dino to accessorize her costume. That would set it off.

Our whole family is dressing up as the Flintstone family this Halloween. I can't wait to show you pictures! There are a lot of cool Halloween photo contests that I am going to enter:

Parenting by Dummies

Happily (un)Haunted Halloween Photo Contest. What: add your Halloween photo post to her linky. Deadline: Nov. 1. Prize: $25 gift card to Celebrate Express and a $25 iTunes gift card (random drawing)


The Secret Is in The Sauce

(SITS) Celebrate Halloween with your SITStahs and Shutterfly. What: over three days, link up your posts about various Halloween topics. Deadline: October 30-Nov. 1. Prize: Canon Rebel T2i digital SLR camera.

Giveaway Blogs

Spook-A-Look Halloween Photo Contest. What: create a blog post with photo entry and one paragraph description, include affiliate links, and upload to the website. Deadline: Nov. 2. Top Prize: $100 Target Gift Card plus an 18x24 Gallery Wrapped Canvas Print, Runner Up: $50 Target Gift Card plus a 16x20 Rolled Canvas Print (voting).
Get those Halloween photos onto your blogs and enter some of these contests!