The ladies over at SITS asked their readers to write a series of posts about Halloween. Today's topic is "Creepy, Crawly Creations." A Canon Rebel T2i camera is up for grabs. You know me. I cannot resist a challenge that comes with a prize.


I like to think of myself as crafty. I'm no Martha Stewart, but I do alright. Certain holidays inspire me to get jiggy with my glue gun. I look forward to decorating for Halloween the most. I want my decorations to send a message to all the neighborhood kids that our home is cool and has the good candy, but have you seen what retailers charge for Halloween decor?

As they say, I can do better. I made a quick stop at the discount store and bought these supplies for about $5:

a large spider web

a bag of cobwebs

a bag of fake spiders

I simply spread the cobwebs across the large spider web and then sewed on a few fake spiders...very easy and the result is spooktacular!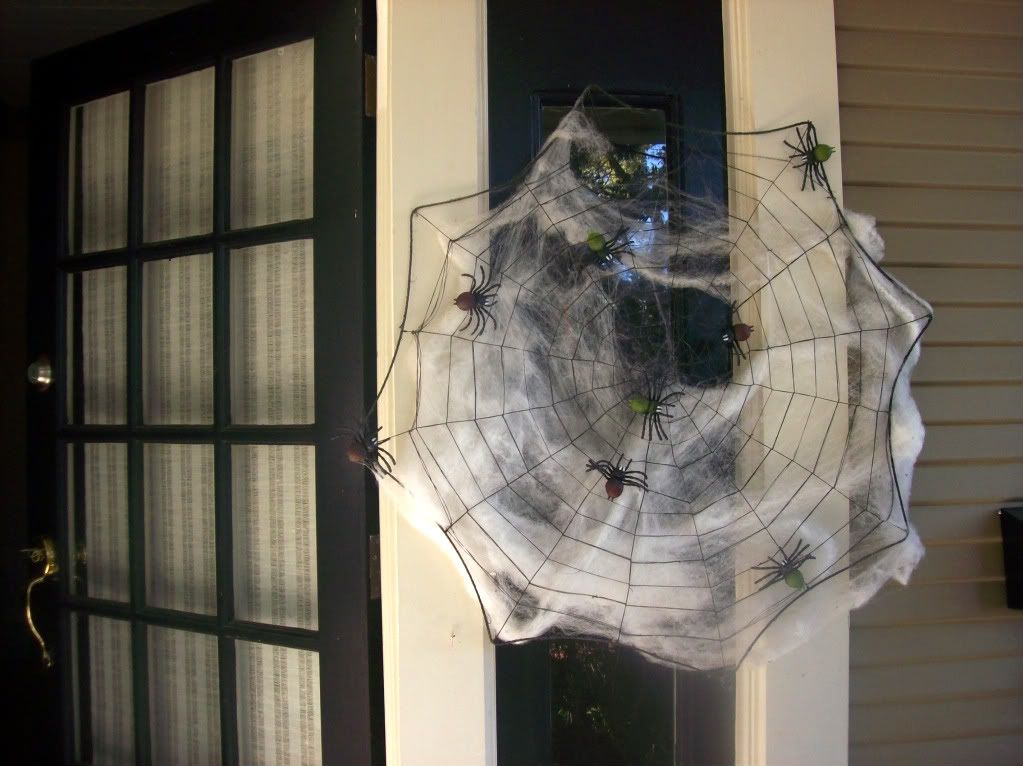 I think my creepy, crawly spider web is going to amuse the trick or treaters when they reach my door. Don't you agree?

I am participating in the SITS Halloween Celebration. Join me!