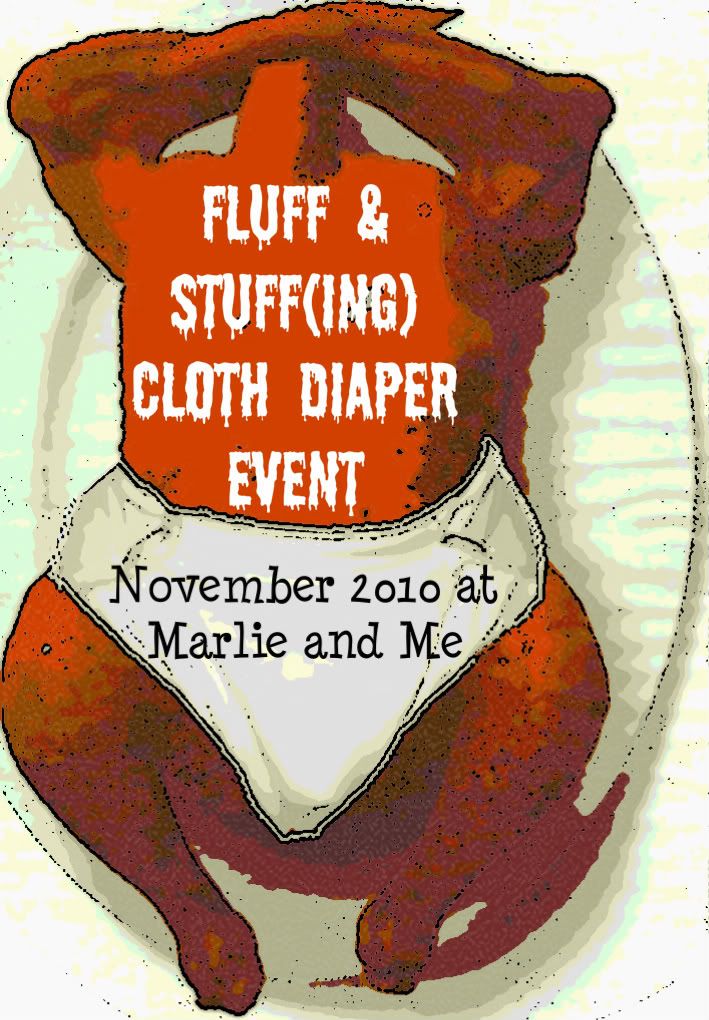 Thanksgiving is a few short weeks away! One thing I am thankful for is my baby girl.
I am so grateful to have her in my life that I decided to throw a Happy Stash-giving event to celebrate. For one week in November I will be hosting giveaways for fabulous fluff and cloth diapering accessories.
I have lined up some great products from well-known companies such as Mother-Ease and Bummas as well as handmade items from WAHMS. It's going to be a cloth diapering extravaganza!
So subscribe to
Marlie and Me
by email, RSS feed or Twitter so that you don't miss your chance to enter to win some fluff & stuff(ing)!