It's been so unseasonably warm here in the East Bay Area that I decided to pull out the Zoku a couple Saturdays back and had the neighbors over for quick-pops. It started raining this week and I was feeling nostalgic for summer while wanting to welcome fall at the same time. I thought making ice pops would be nice, so me and the girlie threw a bunch of stuff into the blender and they turned out a pretty purple. We dubbed them our Purple People-Eaters, so fitting for Halloween (and healthy too!)...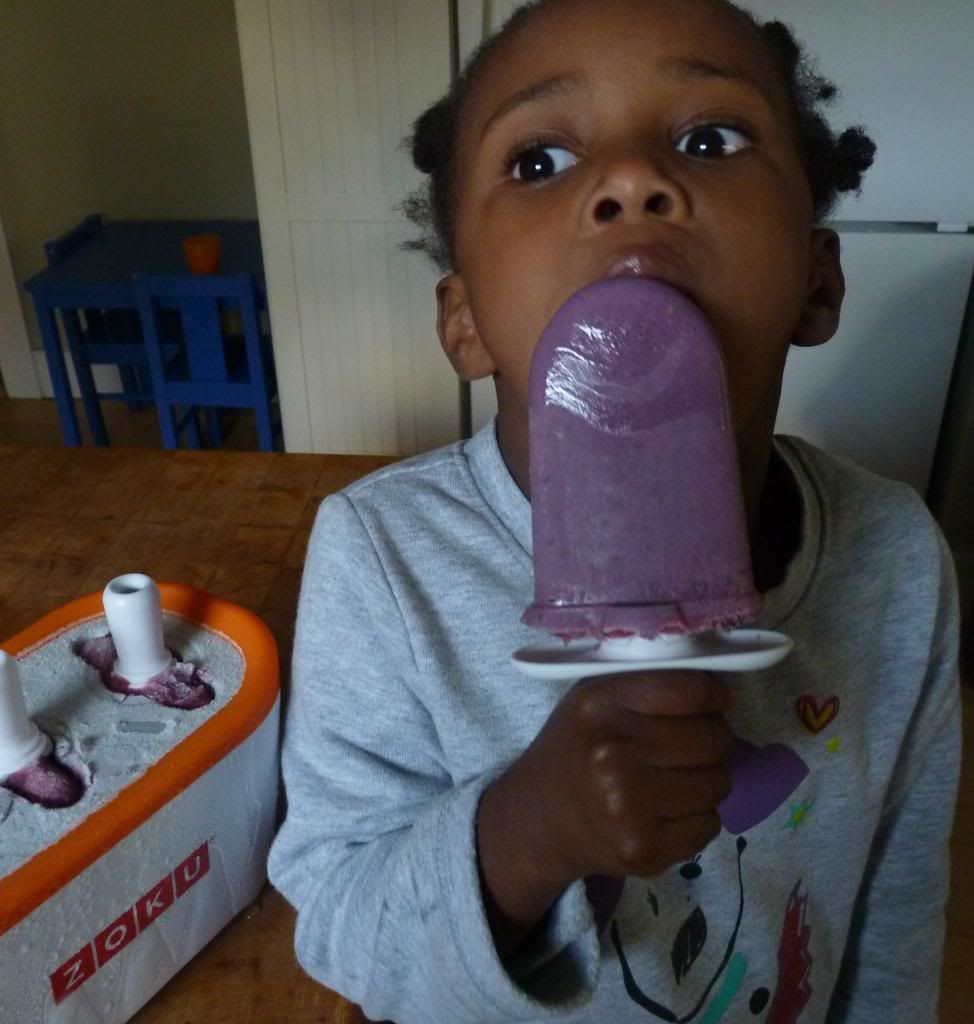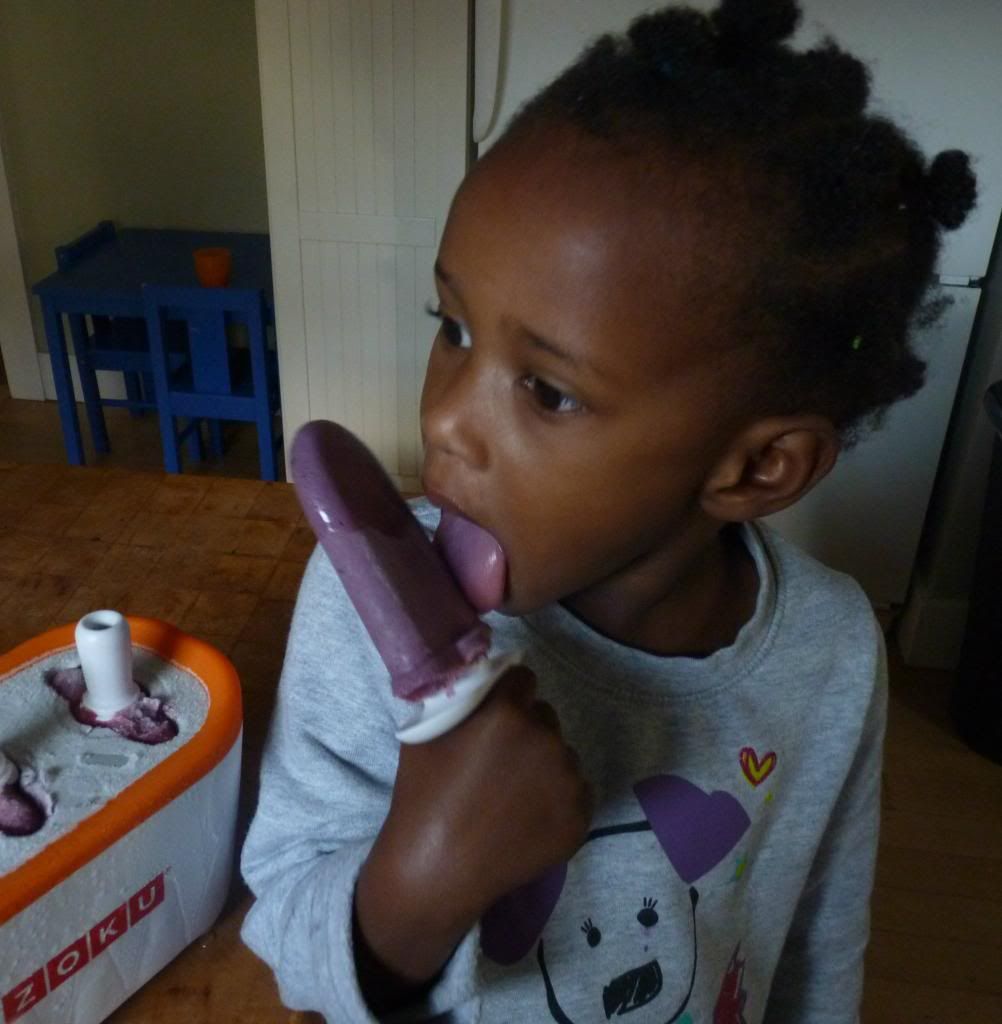 Here's my original recipe:
Purple People-Eater Ice Pops
pour 8 oz Vanilla Almond Milk in a blender

add 1/4 cup of yogurt (I used plain whole milk Greek)

toss in 1 cup of mixed berries (bluberries, blackberries, raspberries)

add 2 packets of natural sweetener (I used organic Stevia, but Sugar in the Raw is okay too)

blend until smooth

pour smoothie mixture into ice pop molds and freeze

enjoy!