The local Halloween celebrations kicked off on Saturday so I have advanced photos of my awesome twosome in their themed costumes. I present to you, Princess Tiana and the Frog Prince!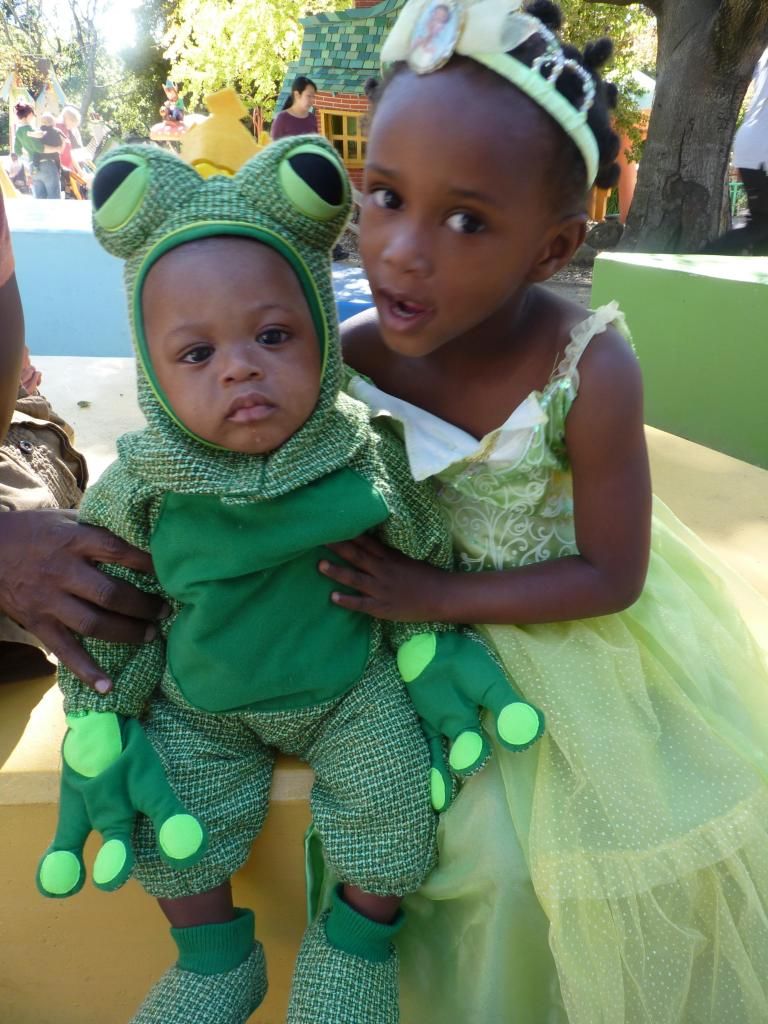 The Princess is having a ball, but the Frog Prince not so much.
He was sleepy and hot under the collar.
Temps were in the mid-70s that day!
Little does she know she is going to kiss some real frogs when she starts dating.
Hanging out with her trick or treat buddy Tigger. The Frog Prince is on break.