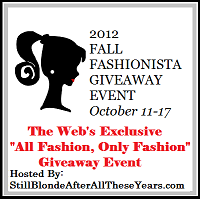 Shout it from the rooftops: the Fall Fashionista Event is here! Clear your schedules because for one week 100+ participating blogs will be hosting all-fashion giveaways each with a $125 prize minimum.
The Fall Fashionista Events is hosted by Still Blonde after all these YEARS and Modly Chic, and co-host K Squared Glamour. The Largest Fashion-Only Giveaway event on the internet with $20,000+ in prizes will run from October 11-17.
After you've entered my TWO giveaways, use the Linky list of blogs at the very bottom of the post to keep on Hopping the Fall Fashionista Events Giveaway!
My Giveaways
Prize Package #1: Mommy & Me ($136 Value):
Genuine sea glass and leather bracelet
Store: NearTheWillows

$30 gift certificate

Handmade diaper clutch
Store: Hold It Right There Bags

Mommy & me knitted socks
with matching baby headband
Store: CloudBerry Factory

Pair of handmade bows
Store: lovala fashion
a Rafflecopter giveaway
Prize Package #2: College Girl ($155 Value):
$50 to Passionately Rivalicious
collegiate clothing boutique for women and children

Hand-painted kn*owl*edge canvas tote
Store: ModernTres

Black-Diamond-Accented Butterfly Pendant with 18-Inch Chain
Offered by Marlie and Me
a Rafflecopter giveaway
the GRAND PRIZE (Open Worldwide)...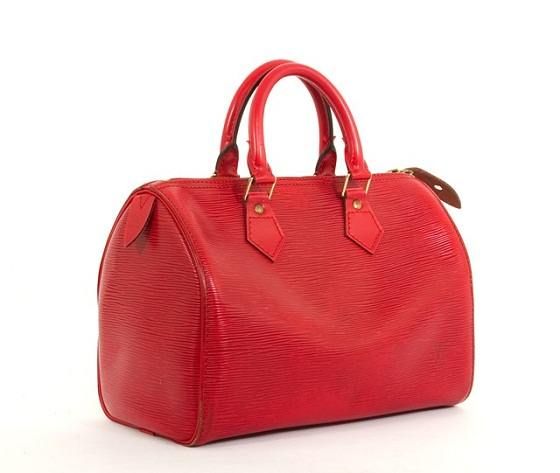 This so. stunningly. beautiful. it aches. Louis Vuitton epi speedy 25 sponsored by Bella Bag with an MSRP of $1200 (Bella Bag Price, $795). For every giveaway in the FALL Fashionista Event that you enter you gain one entry toward the Louis Vuitton Bag Grand Prize Giveaway.
Please note that Still Blonde after all these YEARS, Fall Fashionista Giveaway Events or the event bloggers are not responsible for sponsors that do not fulfill their prizes. We have represented each sponsor with the expectation that they will fulfill their prize in a timely manner. While we are not responsible, we will make every effort to assist the winner in obtaining their prize.