Party planning for Marlie's birthday 2.0 is in full swing! I have booked the entertainment: Noah's Ark Fluff-n-Stuff Animal Workshop (they have a zoo animal package that matches the birthday theme perfectly!). I have ordered the invites and fondant cupcake toppers! I am so geeked!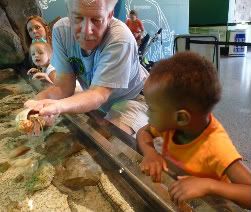 What else happened this week:
We've tweaked Marlie's summer camp schedule to 8:30-11:30 am so that she is not cranky when I pick her up because she is hungry and tired. Now she comes home, eats lunch and goes down for nap by noon.

We went to the Aquarium at Fair Park. Marlie loves fishes and she gaga for turtles.
I have some updates on me too! I am reading like a criminal with a life sentence (bad joke?) since I started trading books on swap.com. So far, I've read Ann Patchett's The Magician's Assistant. She is a very lyrical author. I look forward to her getting my paws on her new book State of Wonder. I also read American Wife by Curtis Sittenfeld, which is structured as a fictional memoir of a First Lady of the United States. It was overall an interesting read, but too bogged down in mundane details like the type of mattress the First Couple slept on.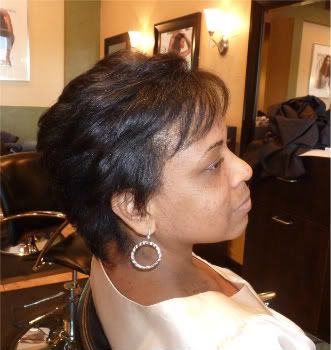 Yesterday, I visited Indira Salon in Carrollton for my complimentary KeraGreen treatment and style for my upcoming review and giveaway. I was very nervous since it's been three years since I've had my hair professionally done. A big reason I have avoided salons is because of my hair loss. While I knew a hair stylist would be discreet, I didn't want other patrons staring.
I could not have felt more comfortable at Indira. As soon as I walked in, I was warmly greeted by Beth, the proprietor, which put me at ease. My hair magician Tishia was uber-cool and did an excellent job as you can see in the after photo. The entire experience was A+.
If you live in the Dallas area, come back tomorrow for my complete review of Indira Salon (with lots of before and after photos), plus the giveaway for a color, cut and full makeup at Indira...who will the luck lady be?