We bought Marlie a kiddie pool on Sunday because we don't live near any beaches and the public pools are closed for lack of funding. This is the next best thing to beat the Texas heat. This little pool is awesome. It's bigger than we expected and is really great quality. The flowers turn into showers when attached to a garden hose, but I couldn't show this feature since Damon cut off the end of our hose. Excuse the condition of our backyard...I should have married a landscaper.
I'll pretend like I'm in the Bahamas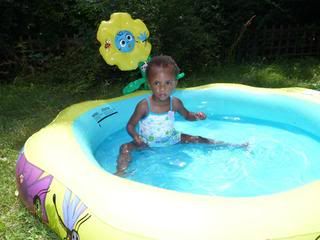 This is me chillin'
What's this valve for?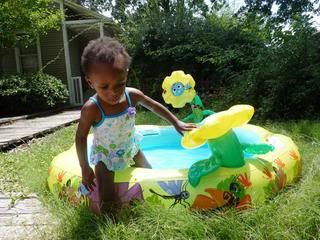 That's enough excitement for one day