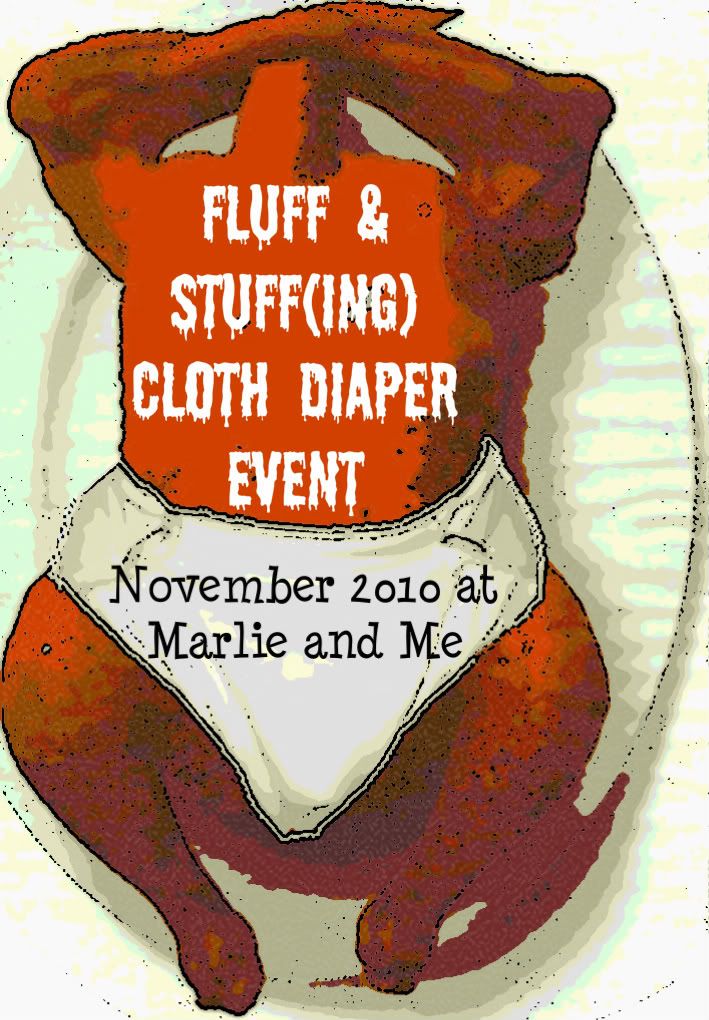 The response to Marlie and Me's

Fluff and Stuff(ing) Cloth Diaper Event

has been amazing! But it's not over yet! You still have a chance to enter to win some great cloth diapers and cloth diapering accessories. Just to recap, here is a list of prizes:

Two Zizzies and Izzies Fleece Soakers ends 12.1

Set of 3 Funhog Felts Wool Dryer Balls ends 12.2

Set of 10 Bummas Cloth Wipes ends 12.3

Pooters Bamboo OS Pocket Diaper ends 12.4


And for tomorrow's grand finale...Mother-ease Sandy's system!