I
(as in
me
, not the husband-bot) assembled the Marlie's desk on Monday.

all. by. my. self.

It was not really hard once I figured out how to line up the pieces (note to self: next time use the visuals on the instructions as a guide for how to attach the leg frames. I had to unscrew these pieces, turn them around, and switch them several times before I got the holes lined up correctly).

After I put it together, I stepped back and assessed my handiwork...proud I was!
When did I start speaking Yoda?
Curious.

Marlie adores her new desk as you can see.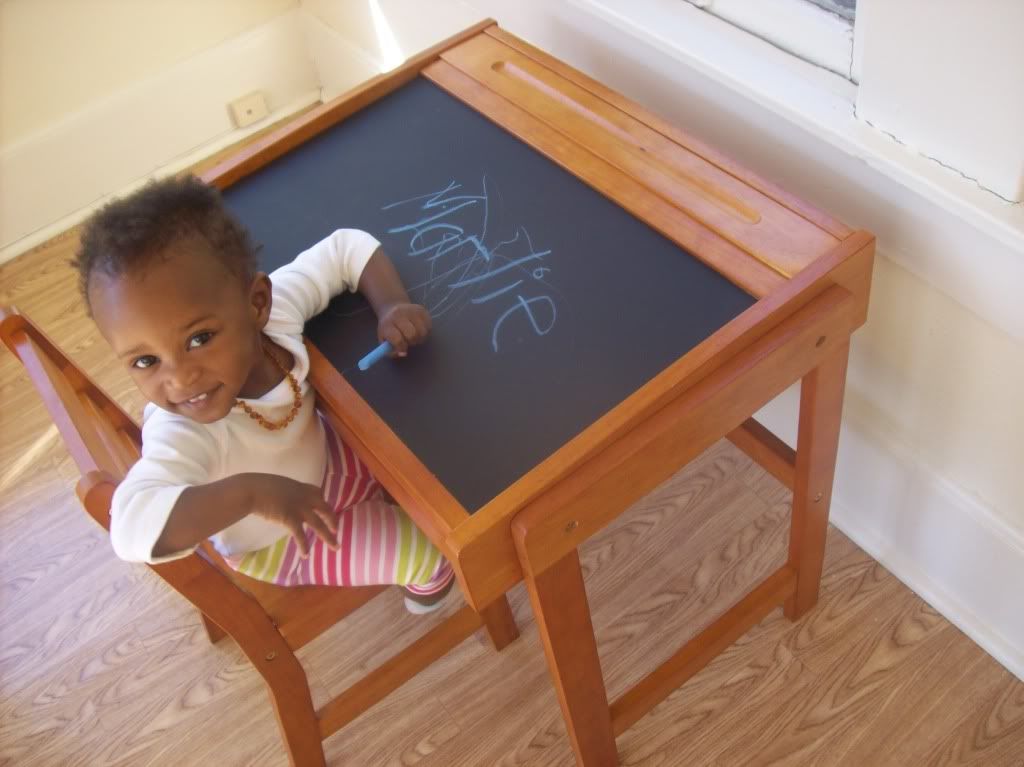 And I really like it too because:
It is easy to assemble, especially if you read the instructions first and use the pictures as a visual guide

It is sturdy and safe, the top stays open with a hinge to prevent it from collapsing onto little fingers.

It is made with solid wood, not particle board. The finish is nice, too.

It is a great value at $67.99 for such a quality desk!
We give the Lipper Chalkboard Top Desk from CSN Stores four thumbs up (because it is kid tested and mother approved)!