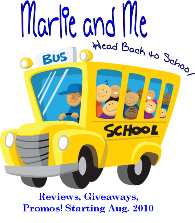 Did you know that the typical American family generates more than 4,000 pieces of trash each year unnecessarily through the simple act of eating lunch on the go?

If you are concerned about this problem like I am then you should try ECOlunchboxes reusable bags and containers as a
environmentally-safe and
cost-effective
solution. The company has a very cool herstory. Founder Sandra Harris created the first ECOlunchbags with napkins for her son and daughter at her sewing machine as an
alternative to the brown paper bag and plastic baggies. The product line now includes ECOlunchboxes and ECOsporks. An ECOlunchbox kit is known as "free lunch" because it is waste-free, lead-free, BPA-free, PVC-free and vinyl-free.
Marlie and Me received the ECOlunchbox 3-in-1 set for review (pictured below)
Product description: perfect for packing a child's lunch, which typically contains three items: a sandwich and two side dishes. Plus, the easy-to-open clasps are great because they don't pinch small fingers.

My Thoughts:
I could not wait to pack Marlie's lunch in her ECOlunchbox. The 3 different compartments made it easy to separate her avocado, chickpeas, and yogurt. No more soggy mess! This product gets two thumbs up! Make a pledge to eliminate lunchware waste by sending your child(ren) back to school with an ECOlunchbox kit.
Don't forget to pick up one for the office!
Buy it:
use coupon code

ecomarlie15

for 15% off your purchase at ECOlunchboxes.com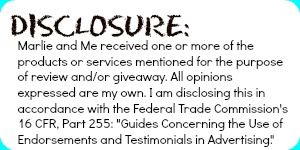 *