Husband and I had our first date night in forever the Friday after Valentine's Day and it was so much fun that we vowed to make it a regular occurrence. One roadblock, besides securing a babysitter, is my pathetic wardrobe. My closet is filled with functional mom clothes and my former work clothes. I usually cobble together something passable from these pieces, but I would love to have some outfits that are specifically for nights on the town.
That's where 24|7 Frenzy comes in. This online store offers trendy clothing at affordable prices. I won a gift code to shop at 24|7 Frenzy and was so happy with the dress I picked that I asked them to sponsor a prize for the Spring 2013 Fashionista Event. They said yes and also had me review another item! I picked this printed olive dress with belt. This frock rocks! I dare say I look better than the model. I can totally see myself wearing this to a nice dinner and dancing in the very near future.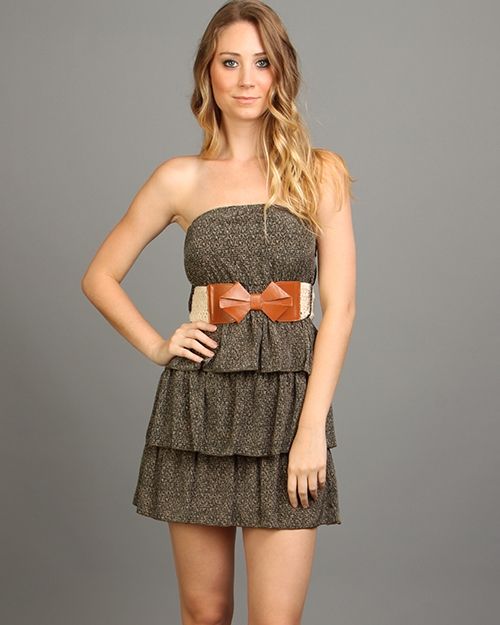 What I like most about 24|7 Frenzy is that I can shop for an entire outfit and dress it up from hat to leggings on one site.
Visit 247frenzy.com and check out the winter fashion sale and clearance. They are making room for the spring collection and you can score big savings on coats (as low as $14.99) and other clothing!
Buy It: The Printed Olive Dress with Belt is on sale now for $49.99! 24|7 Frenzy offers flat rate shipping of $6.99 and FREE shipping on orders of $100 or more.
Win It: Come back March 7-13 to enter to win one of five (5!) $50 gift codes to 24|7 Frenzy right here at Marlie and Me during the Spring 2013 Fashionista Event. Hint: leave a comment on this post relevant to my review to earn 5 EXTRA ENTRIES when the giveaway starts! In the meantime, peep at some of the Fashionista prizes in the LOOKBOOK plus get in the giveaway for Rose Quartz and Pink Sapphire 16" necklace from Fine Jewelry by Carol Brodie.