For me there is no better way to mark the arrival of spring than with a new Easter dress. Don't I look like a bloom on a vine in this colorblock floral applique frock in orange and cream from eShakti?!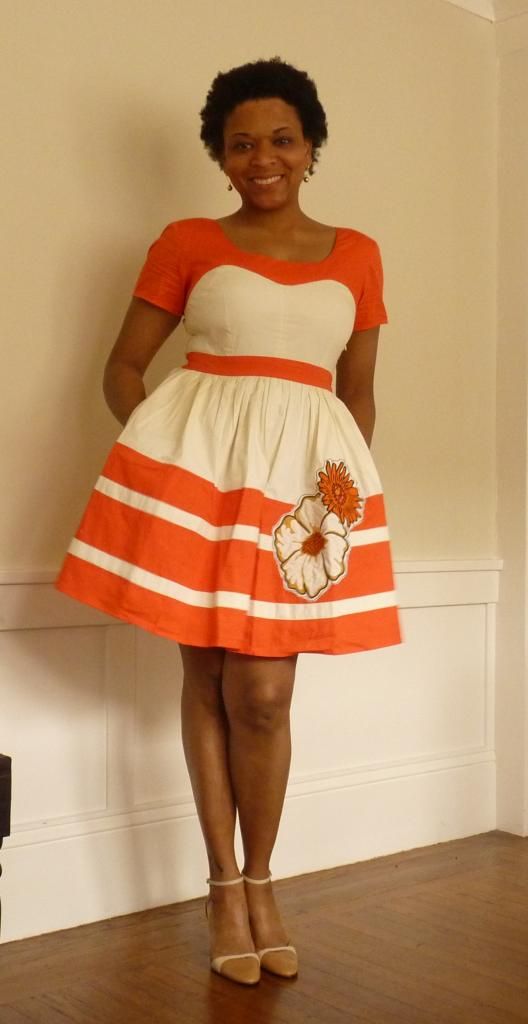 The original dress is sleeveless and knee-length, but thanks to eShakti's customization option I was able to add sleeves and shorten the hem above the knee. These small changes made all the difference. I really liked the dress before, but now I adore it! eShakit's offers custom sizing and styling for women size 0-36W and the first time is free!
My love for eShakti is no secret. It is the first place I look when I'm shopping for a special occasion dress and most times I find the one! You will too, but you have to visit eShakti and while you are there take a look at their new exclusive Bridesmaids line.
Shop: The colorblock floral applique frock comes in three colors and limitless styling and sizing. Retails for $79.95 at eShakti.com. Use discount coupon code MRLENDME, exclusively created for my readers to get 20% OFF when you shop at eShakti - valid thru 03/20/13. (the code is now working. apologies if you tried to use it previously and received an error)
Follow Don't forget to connect with eShakti on Facebook, Twitter and Pinterest to stay in the loop.