I was a fairy godmother in my life before kids. Yes, really! I founded a charity in Atlanta that provided prom dresses to girls with financial hardships. That experience is one of the happiest chapters of my life, so I excitedly agreed to attend Macy's Prom Fashion Show in Concord, California on Saturday so that I could re-live some of the magic.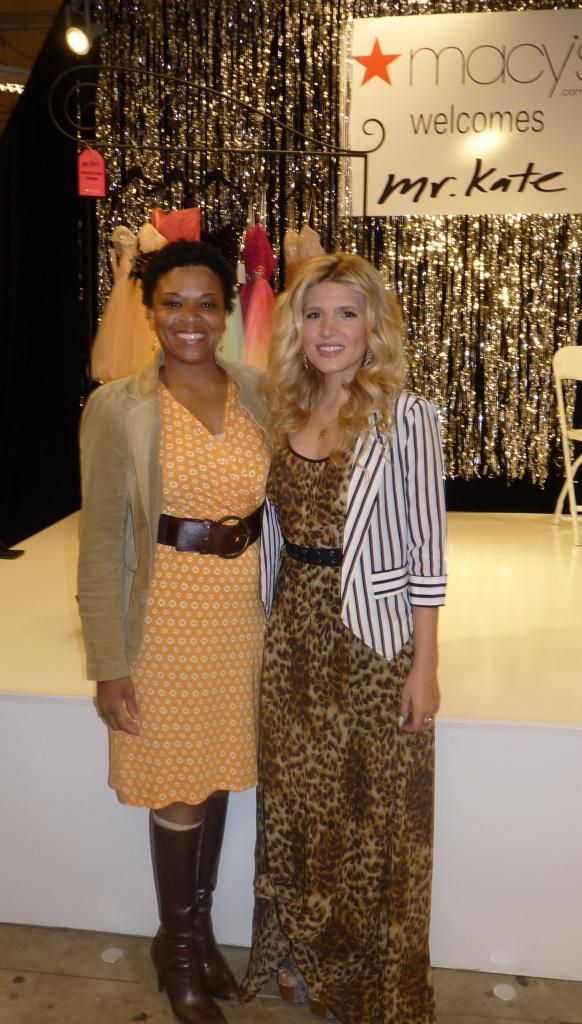 Mr. Kate and Me
Fashion guru, Mr. Kate hosted the fashion show and offered advice on how to take your formal look to the next level. Mr. Kate is a firecracker and we are now BFFs (even if the friendship is a one-way street).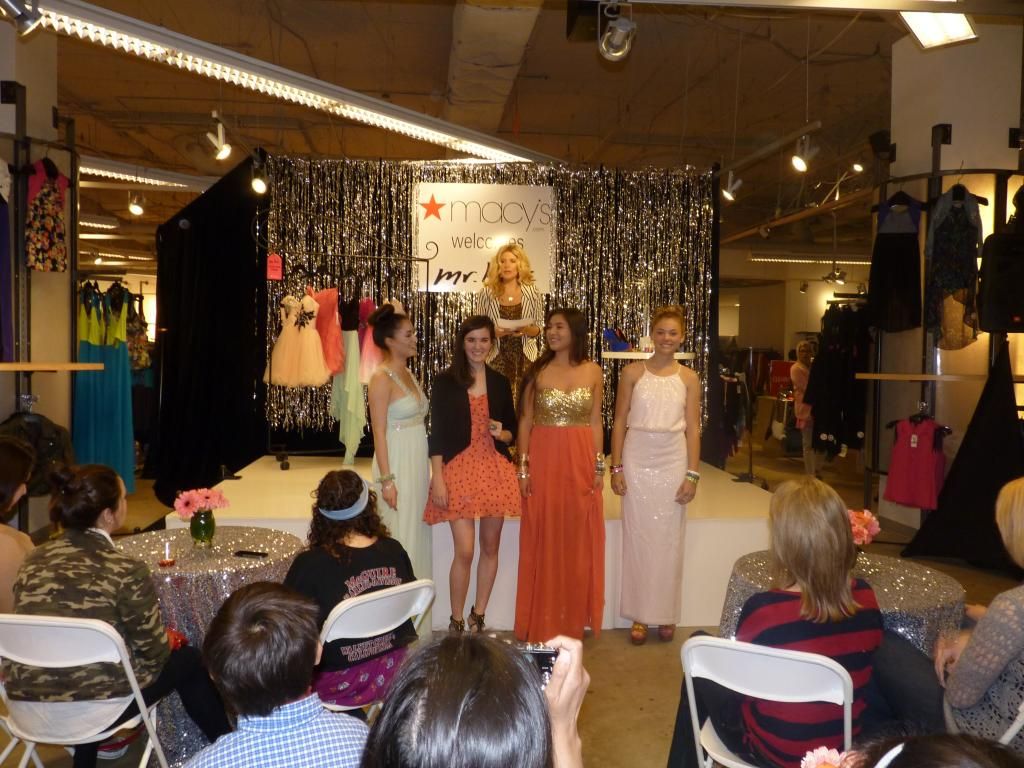 The most popular style trends for prom dresses this year are: ombre, metallics, color-blocking, embellished bodices, high-low skirts, mini dresses, sequins, and sparkles!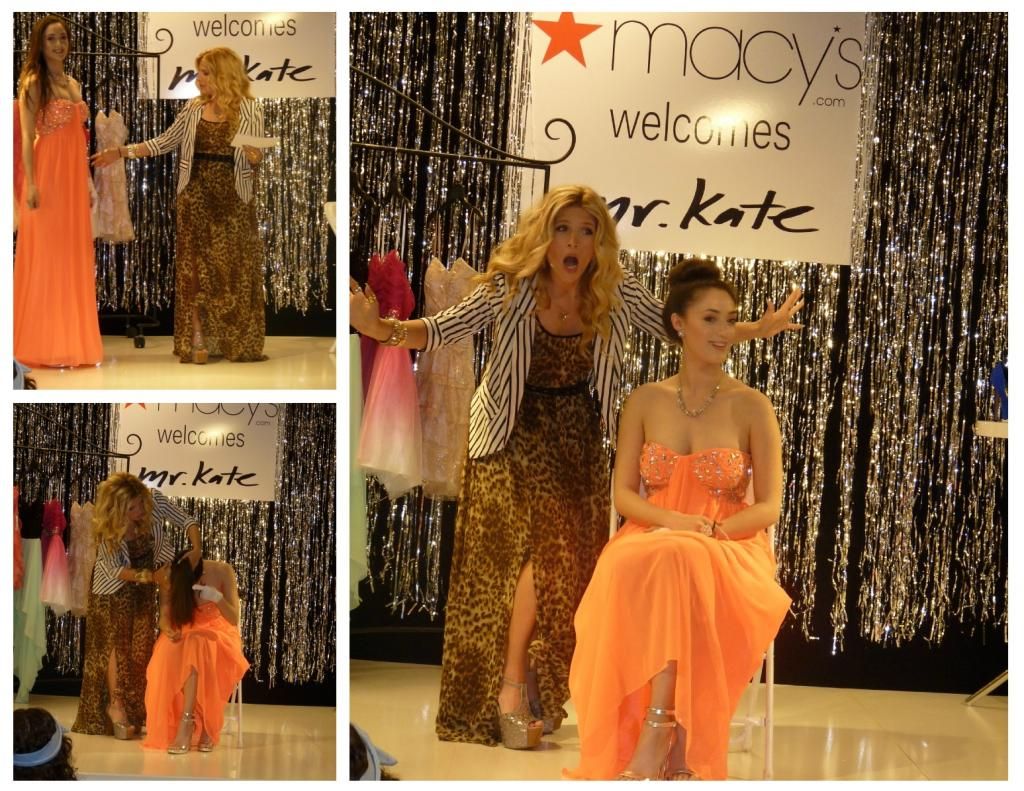 Changing this model's hairstyle to an up-do draws attention to the bodice of this gown.
Mr. Kate showed the audience some great ways to dress up your prom attire and help you stand out from the crowd:
Show off an embellished bodice with an up-do

If you are wearing a short dress, make it all about the shoes

Don't be afraid to mix metallics. You CAN rock chrome shoes with a cooper dress and layers of metallic necklaces or bracelets.

Individualize your look with some daring styling: mismatch shoes, one long and one short earring, unique makeup like a painted heart on your cheek

Spice up your ensemble with DIY embellishments such as a nail-polish splattered clutch to achieve a one-of-a-kind look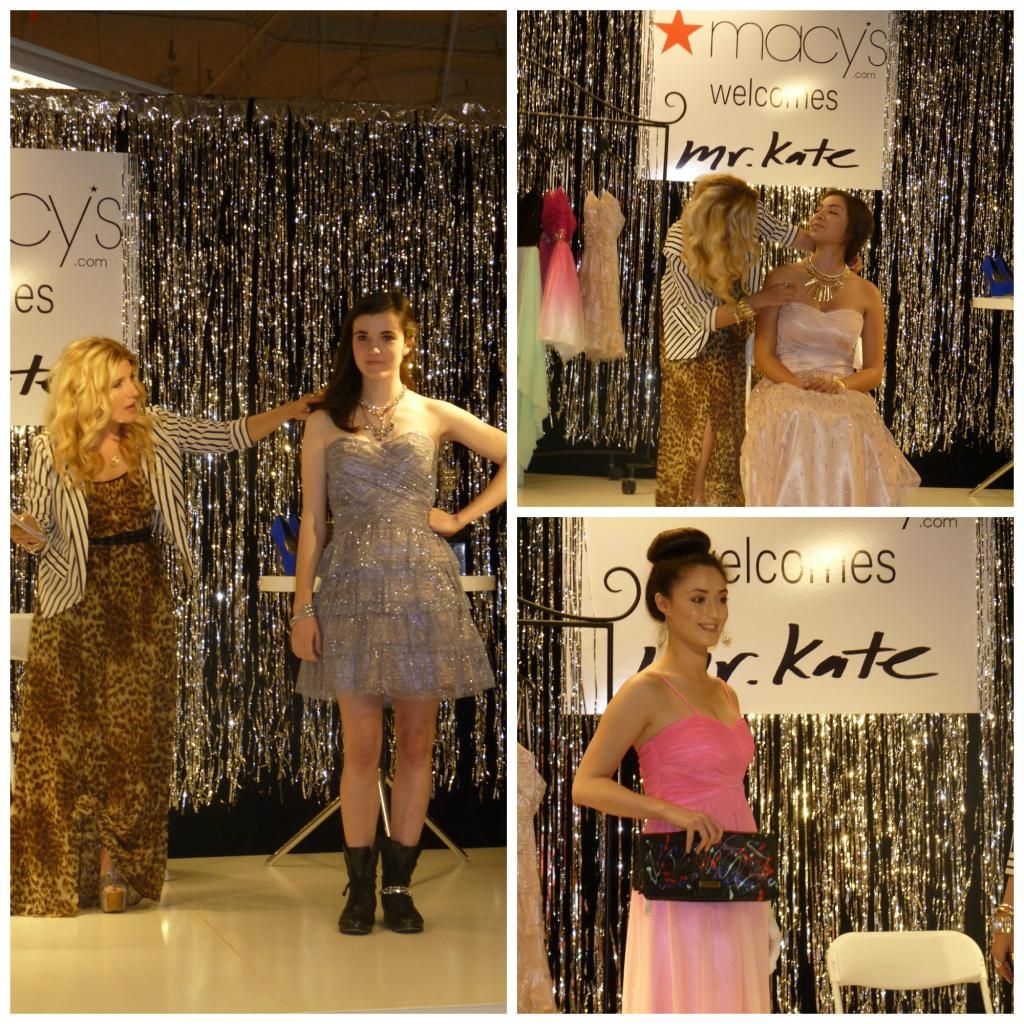 Accessorizing to personalize your prom look can have wonderfully unique results: bejeweled boots, layered metallic necklaces, clutch splattered with polish
Here I am at my senior prom (gotta love the gold lame' ruffled sleeves!) and pictured next to it is the dress I would wear if I was going to prom this year. As you can see I still love metallic formal wear! But what made this dress my pick of the day is the skirt. I would be posing like Angelina all night in this gown!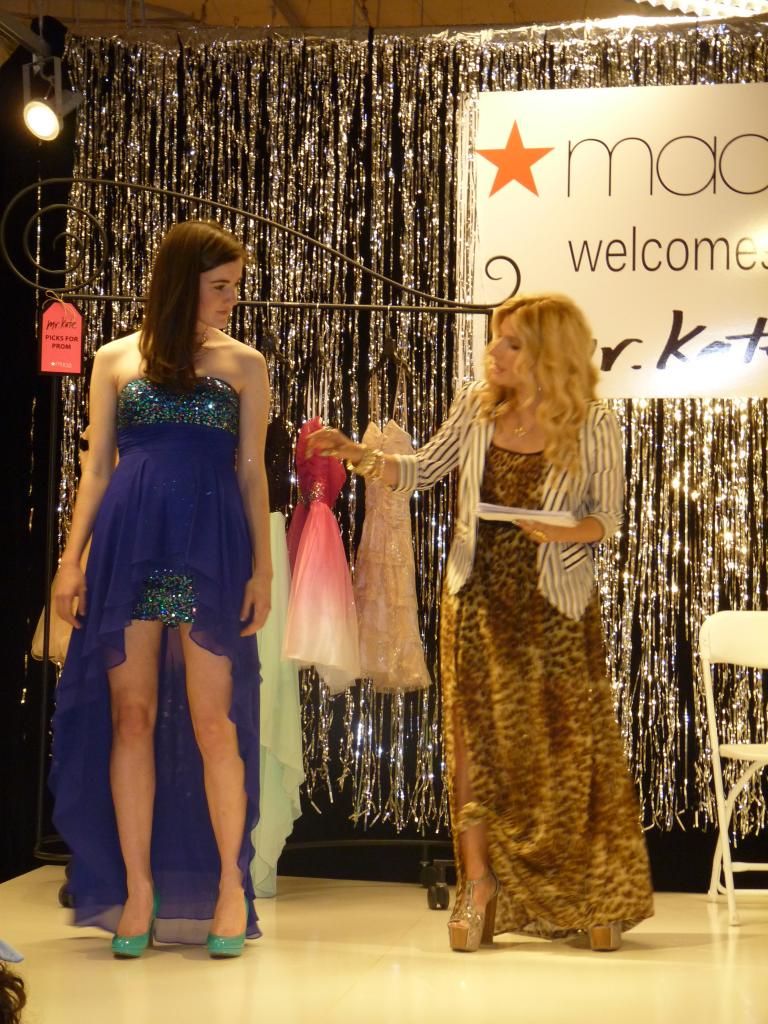 Disclosure: I am a member of the Everywhere Society and Everywhere provided me with compensation for this post. However, all Thoughts and opinions expressed herein are my own.