My sister came to town on Wednesday and we've been enjoying the highs and lows that having a house guest brings. I have taken full advantage of having an extra set of eyes and ears and hands on deck by scheduling a flurry of appointments and tasks that would have been impossible to complete while schlepping a baby around.
Isn't it funny how a visit from a relative frees moms to make trips to the eye doctor and car wash instead of the hair salon and spa? It's not all been business though. We took her to Jack London Square yesterday to see the famous author's log cabin and walk by the waterfront. I was hoping to take a tour of FDR's floating White House that is docked there (USS Potomac), but it was closed.
Toddler Log: 3 Years and 32 Weeks Old
Jack London's cabin
Marlie and her auntie getting a closer look
Marlie has been enjoying her auntie's company (and the extra attention). This includes staying up until midnight for the past three nights because she is entirely overstimulated. She came down with a cold yesterday and I spent a couple of hours napping with her after the fever wiped her out. It was nice to snuggle with her for a change. It's been so long! She's usually going a million miles per second and I usually have Desmond attached to my side like a koala bear. I'm glad we got those couple of hours even if it was caused by the sickies. We all eventually succumbed to the same cold. Damon needs to stop bringing home his public transit germs.
Baby Log: 50 Weeks Old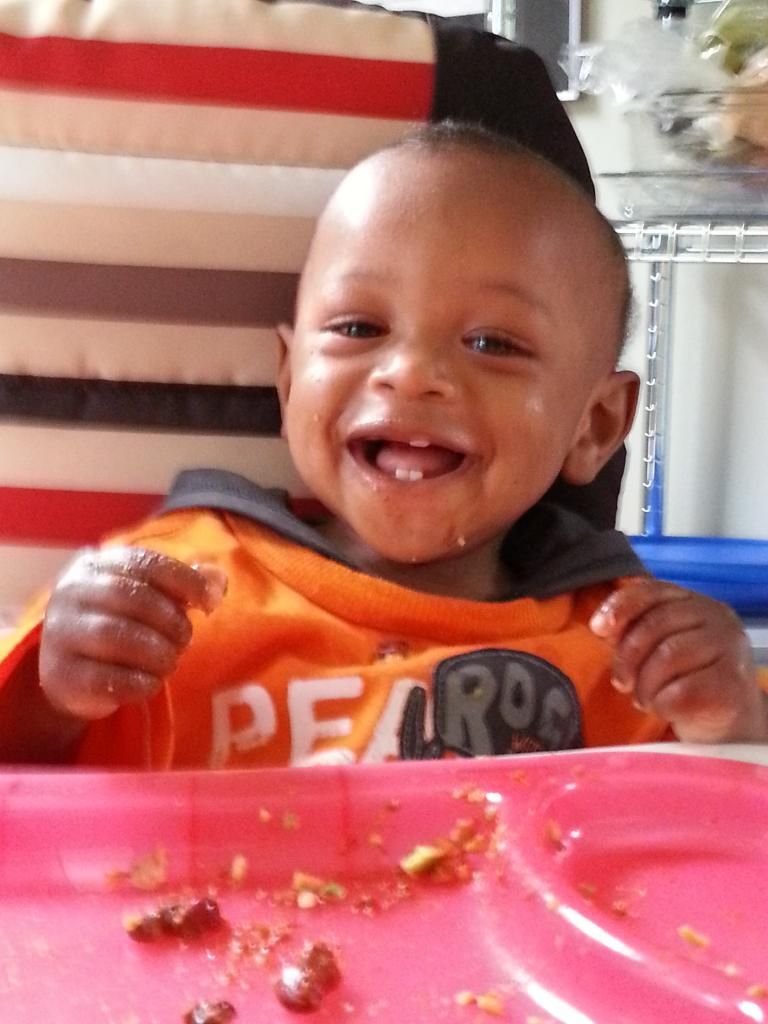 Desmond eating chilli and cornbread
In two more days, my sweet littlest one will be one! He seems to be racing to leave babyland behind. This week he learned to stack blocks and he's been developing his taste palette. He loves scrambled eggs and meatballs and chilli. Having those upper incisor to tear food has awakened the foodie in him. His first day of school is tomorrow. Wish us luck!