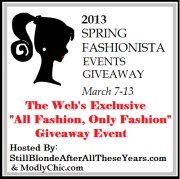 It's the most wonderful time of the year! It's the hap-happiest season of all! ...for FASHIONISTAS! I'm talking about the Fashionista Events of course, the biannual round-up of blogs offering $125 or more in fashion prize packages. It's the Web's largest and only ALL FASHION, ONLY FASHION blog giveaway EVENT. Starting today, through March 13 you can enter for the chance to win them all, plus some main event prizes too!
The Spring Fashionista Giveaway Event is hosted by The Chief Blonde at Still Blonde After All These Years and Katy of ModlyChic. Kristyn of K Squared Glamour is the co-host.
My Giveaway:
Marlie and Me's Spring 2013 Fashionista Giveaway is about classy style! As part of my $149 prize package, I am sponsoring a Lavender Pearl Necklace and Earring Set ($99) and 24|7 Frenzy is offering a $50 gift code to shop at their site. Plus, 4 runners up will also get $50 24|7 Frenzy gift codes! Scroll to enter on the Rafflecopter.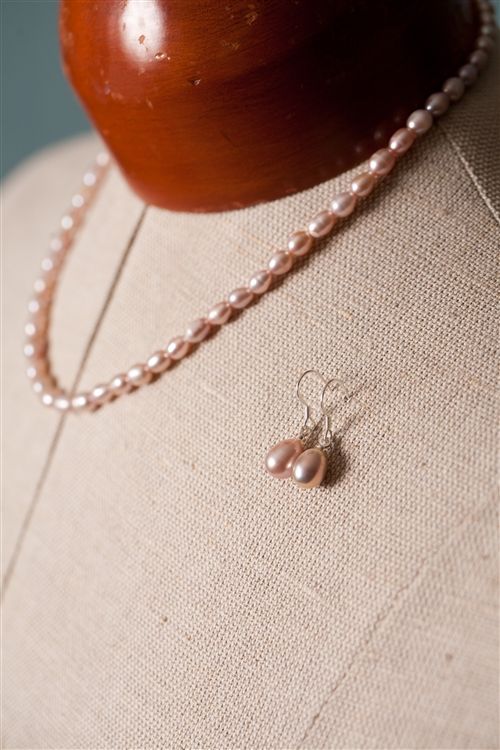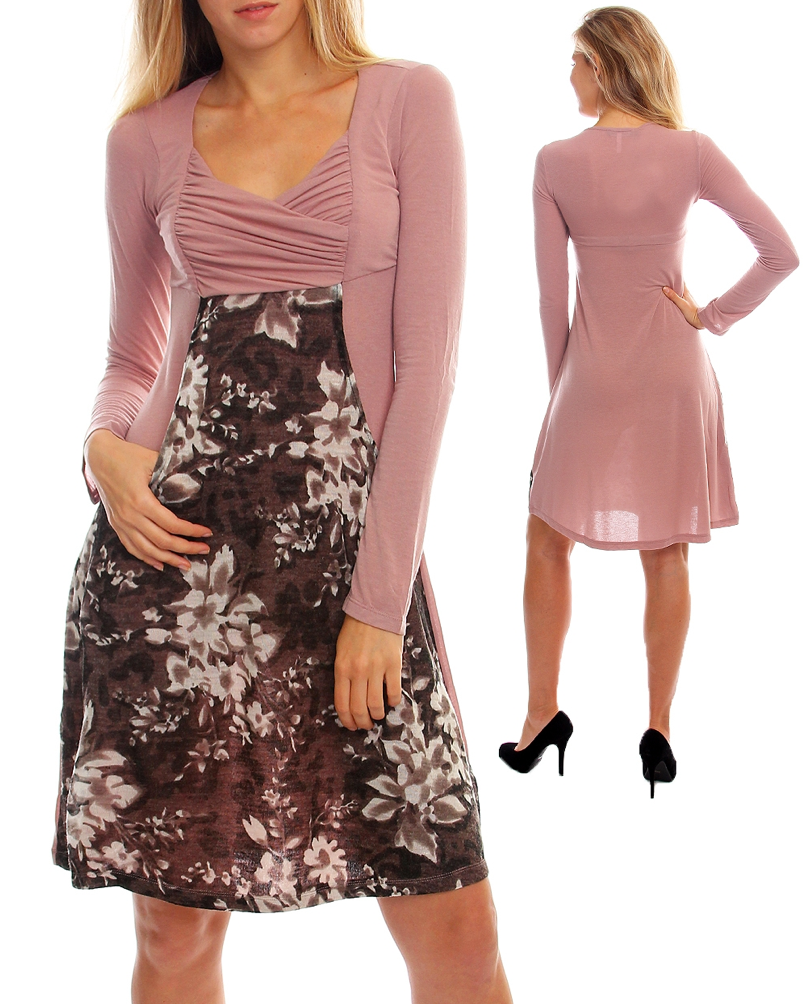 a Rafflecopter giveaway
The Main Event:
For every giveaway in the Spring Fashionista Event that an entrant enters, they gain one entry toward the Spring Fashionista Events Main Event Prizes. Go here to enter Main Event==> $1200 in Main Event Prizes. The Main Event Prizes total $1200 and include:
$600 White Gold and Citrene Stone Necklace from Emma Parker Diamonds (Diamond engagement Rings)

$100 Amazon Gift Card (Worldwide)

$250 Gift Card from Midnight Velvet (clothing, accessories and home decor)

$250 in Shoes from Bobbi-Toad (adorable children's Shoes)
Disclaimer: Still Blonde after all these YEARS , Modly Chic, K Squared Glamour and Spring Fashionista Events Giveaway or the Spring Fashionista Events Giveaway are not responsible for sponsors/bloggers that do not fulfill their prizes or for any product failure or harm caused thereby.