Every now an then I come across a children's product that makes me go, wow, why didn't I think of that! That's how impressed I am with the Tactile Tote. Tactile Tote is a brand of children's touchable bags that provides kids with a fun and safe way to meet their tactile needs - wherever they go or play! At home, in the car or at the store, children can find comfort at their fingertips!
T
he Tactile Tote is a colorful, playful pouch that sits in the middle of a child's waist. With either an over-the-shoulder or around-the-waist adjustable strap, the tote is easily accessible to a child's curious hands. Kids can enjoy at least seven touchable materials on each tote. Collect "tots" to add more touchable materials! Each Tactile Tote is designed with a furry and colorful front and an "alligator" back. A zipper runs down the middle of the bag for added activity. The Tactile Tote is 6" x 9," fully lined and can hold cherished toys and treasures.
The Tactile Tote we received for this review is an over-the-shoulder bag in a pretty orange and pink color scheme. I wanted to keep it for myself! What makes the Tactile Tote extra special is the "tots!" A "tot" is a 3-inch square with a fun pattern and texture on each side. Each Tactile Tote comes with 2 tots, and you can collect and attach additional tots for even more tactile stimulation.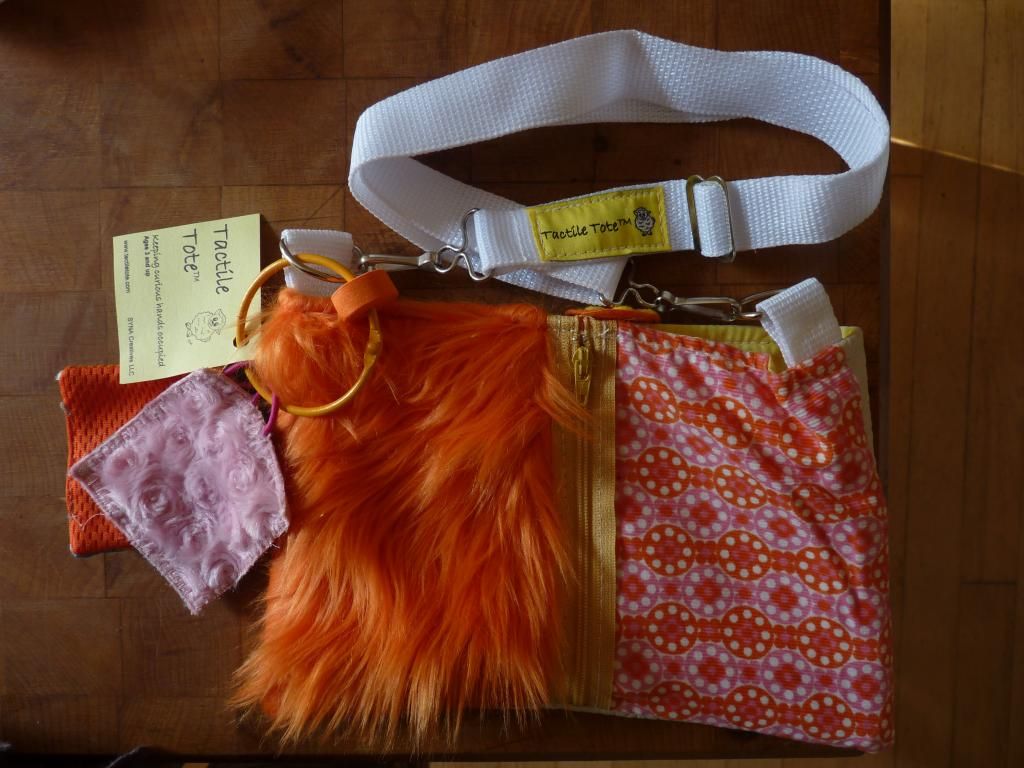 I gave it to Marlie after I stopped playing with it myself (because mommies need a little soothing sensory relief too). She became so animated and exclaimed, "wow, it has furry on it! And a flower! Feel this part mommy!" Then she started to put stuff in it. She is really into playing dress up, so this is a great fashion accessory that also functions as a sensory toy!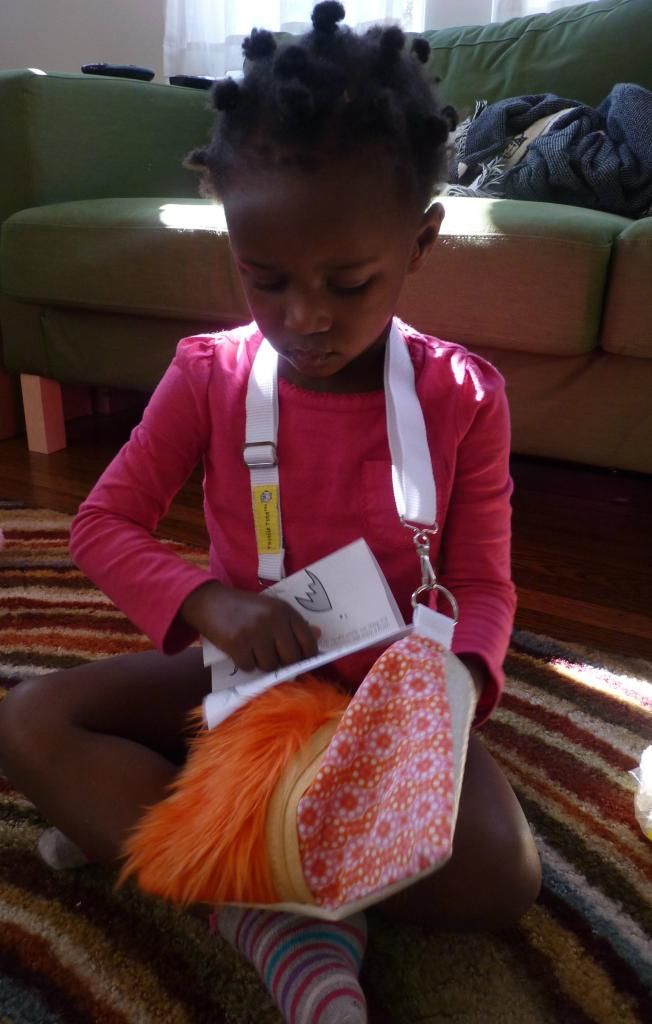 When we go out Marlie makes sure to grab her purse too. I soon discovered the Tactile tote is great for long care rides because it engages her in sensory play that is both comforting and entertaining.
Connect:
Facebook
Twitter
Buy It: Visit www.tactiletote.com to purchase the Tactile Tote ($35) and additional Tots (3 for $10)
Win It: Come back November 5-18 for your chance to win a Tactile Tote for your special boy or girl! Hint: leave a comment

for extra entries!