I'm toying with a new meme inspired by my conversations in the car with my chatterbox in the backseat. I would like to make it a link-up too. Let me know what you think!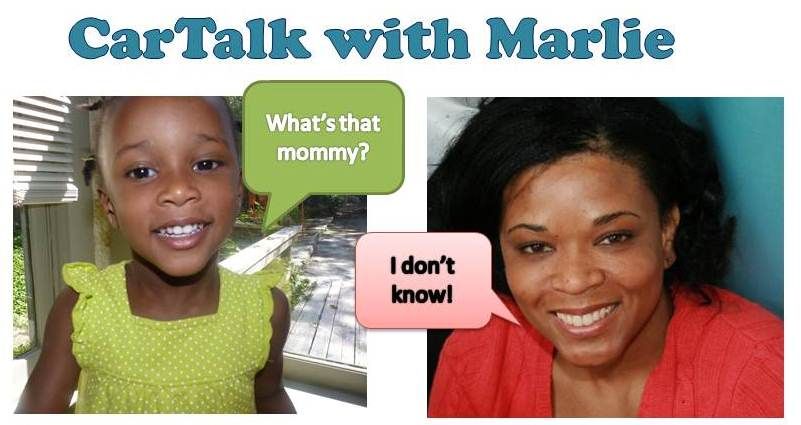 Monday's conversation while driving home from preschool...
Marlie: Are we going to see the fireman station?
Me: Yes, I always drive past the fire station on the way home.
Marlie: One time daddy and me went inside!
Me: Did you like it?
Marlie: Yep, but I was shy.
Me: What does shy mean?
Marlie: It means I was not happy.
Me: But I thought you liked going inside the fire station. I think shy means you didn't talk to the fireman.
Marlie: Oh.
Marlie: Do firemen like Popsicle?
Me: I'm sure they do.
Marlie: Can we make some Popsicle for the firemen right now?
Me: It's too cold for Popsicle.
Marlie: Why?
Me: It's winter and the firemen probably want stuff that keeps them warm like soup and hot cocoa.
Marlie: And spicy chicken?
Me: um, sure.
Marlie: I don't like spicy chicken cause it make my tongue hot and I tell daddy. But I like chicken without the spicy.
Me: Oh.