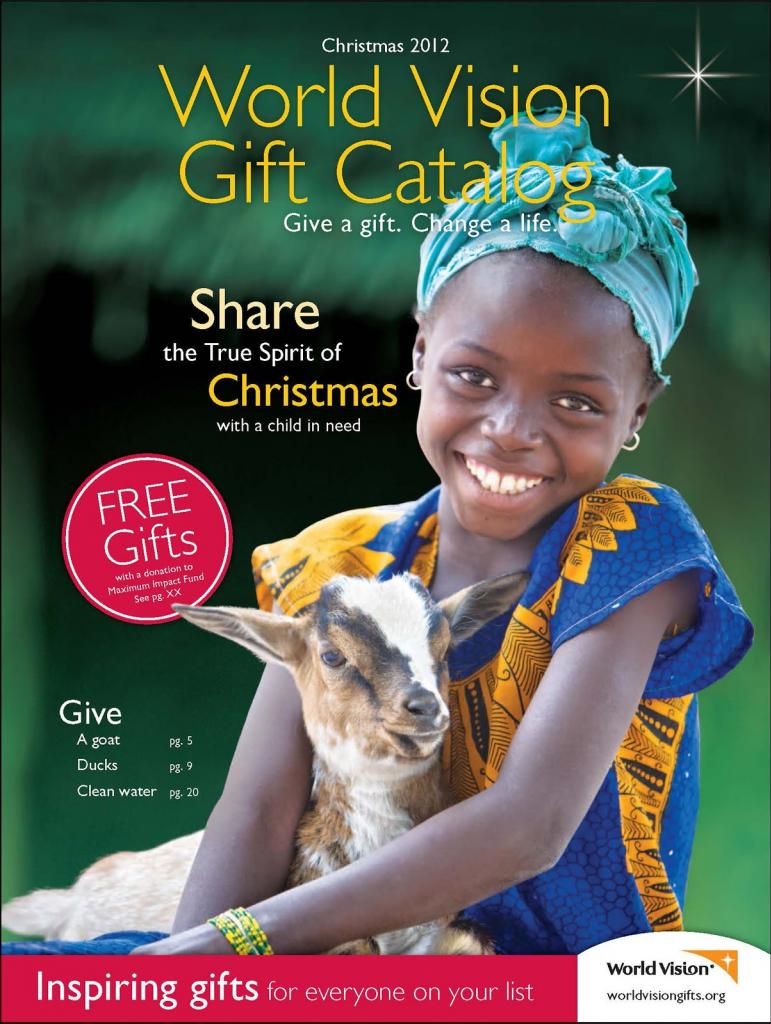 It is the season of giving, so let's remember those who don't have the basic necessities to lead healthy lives. World Vision is helping us get some holiday shopping done while helping us get in touch with our charitable spirit. Each of the 36 gifts bought from the Maximum Impact Fund

portion of

the git catal

og

are used where resources are most desperately needed, to help children and families in struggling communities around the world.
One of these gift items is the Artisan Bead Necklace, which I received for this campaign. This gorgeous glass-bead necklace is handmade in Thailand. It can be worn several different ways, even as a multi-strand bracelet. I wore it as a knotted necklace in this photo. It is a lovely piece of jewelry that anyone would be happy to receive.
You can also gift goats, seeds, clean water, school supplies, small business loans and medicine directly to people in need by purchasing them in the

World Vision Gift C

atalog! Watch this video on how it works:
Connect:
Facebook
Pinterest
Buy It: Visit the World Vision Gift Catalog today. Each purchase can be given to a loved one and at the same time help a person in need. The Artisan Bead Necklace is $60
Win It: Come back December 1-15 for your chance to win an Artisan Bead Necklace from the World Vision Gift Catalog. Hint: leave a comment for extra entries!