I'm toying with a new meme inspired by my conversations in the car with my chatterbox in the backseat. I would like to make it a link-up too. Let me know what you think!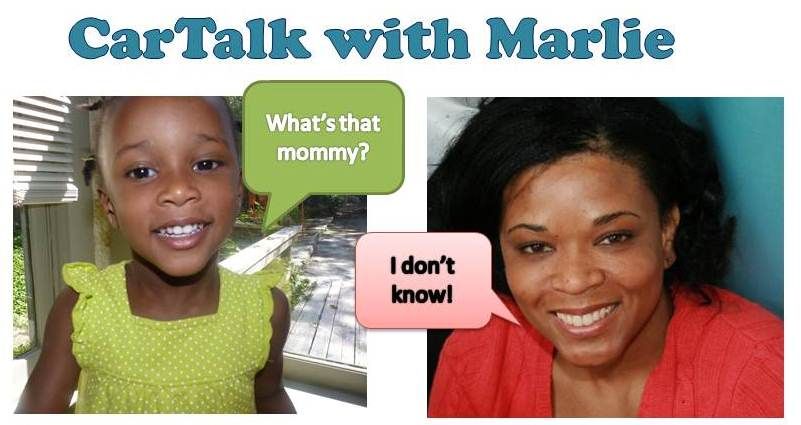 Last Friday's conversation while on the way to a playdate...
Marlie: Is Halloween happen already mommy?
Me: Yes
Marlie: So no more Halloween?
Me: Nope
Marlie: Why not?
Me: Because it's finished.
Marlie: Why it finished?!
Me: (rolling eyes) It's over for now until next time.
Marlie: But my candy is gone, the bad wolf took it! (side note: She got plenty of treats, but we threw out/gave away the bulk. Then her father told her the Big Bad Wolf stole it. Nice, I know)
Me: But you got to eat some of it, right?
Marlie: But the Bad Wolf took the rest of it and he took my bucket and went on the plane to see his family. And I need to go on the plane so I can get my bucket back and he not going to blow my house down cause I'm Batman!
Me: Okay then!