Photo by timtom.ch on Flickr. Some rights reserved.
Breastfeeding is in the news again, but this time it's not about nursing mothers being kicked out of retail stores or vapid celebrities (Hello, Kim Kardashian!) spouting off about how gross it is. For once, the news is somewhat favorable and the public is having a constructive discourse about breastfeeding. And since I am breastfeeding again, I feel like throwing my two cents into the money pit.
First there was the leaked Oreo ad designed for the Korean market that shows a baby holding one of their cookie sandwiches while nursing. The tagline reads, "milk's favorite cookie." The ad was never published, but word of it got out and the media jumped on it and tried to turn it into a controversy (check out this beautifully written editorial by a fellow mommy blogger). Despite the fact that the ad was killed and would never have been shown here in the U.S. anyway, I am encouraged that a large multinational company like Kraft and its advertising agency would even brainstorm this concept. It means progress.
Then there is Beyonce's cover interview in the current issue of People Magazine's "Most Beautiful People" edition in which she boasts that she breastfed her daughter for 10 weeks to shed the pregnancy weight. Her statement is ripe for controversy. People are taking issue with how long or short she breastfed and whether or not breastfeeding is a magic weight loss solution. In my humble opinion, the fact that a mega-celebrity such as Beyonce is publicly discussing her decision to breastfeed at all is progress. [breastfeeding media trend update: check out the latest cover of TIME magazine]
Progress means more mothers electing to breastfeed. Progress means nursing mothers getting the support they deserve for committing to feeding their babies naturally. Progress means no one telling you to take your infant into a unclean public restroom to nurse. No one telling you that you are spoiling your child by nursing. No mother being forced to give it up because she can't pump at work. No more social media platforms deleting pictures of nursing moms. No more ads being swept under the rug for depicting breastfeeding.
It's time for breastfeeding to come into the mainstream.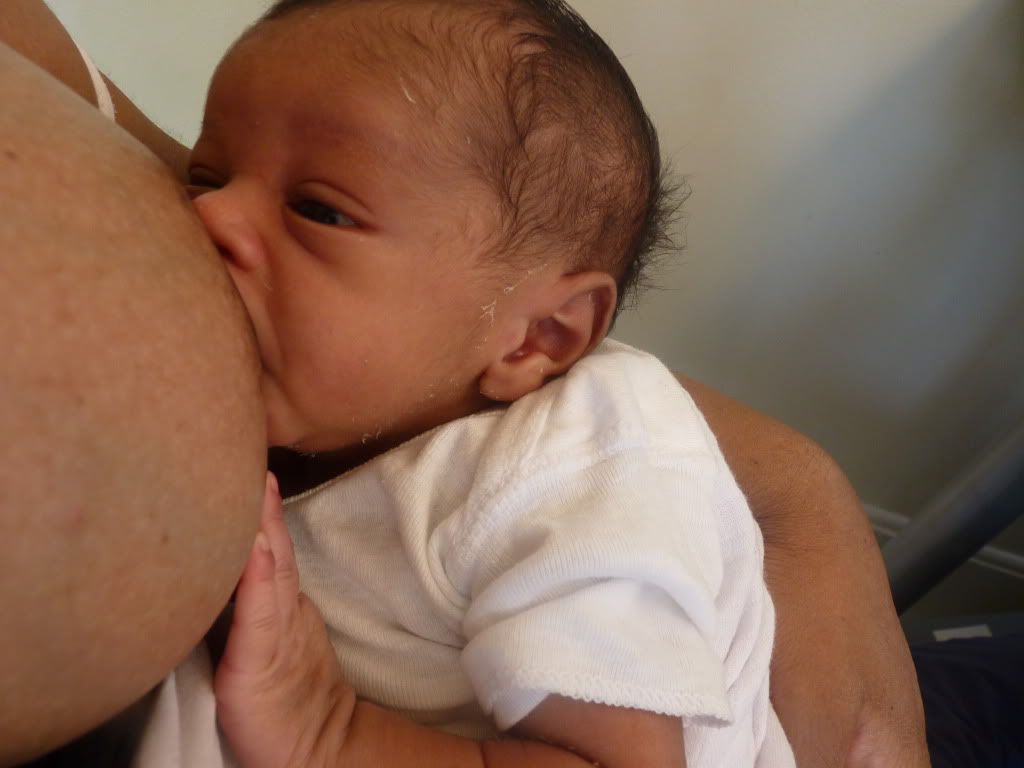 My little guy (aka Magoo) nursing