If you have a child in daycare, school or attending camp then you know how important it is to label all of his/her belongings to prevent items from winding up in the Lost & Found box or accidentally being taken by another child.
But why disfigure your child's things with an plain black & white label when you can use oh so cute, colorful, and customizable Lovable Labels?! Lovable Labels were invented my a mompreneur who recognized a need for durable, personalized labels that would withstand the rigors of daily use.
I received a Friendship Pack with my choice of icon for this review. What I love most about Lovable Labels is that they come in a variety of shapes and sizes for a wide range of uses. The Friendship Pack includes 30 regular-size stickers, 80 slimline stickers and 10 fun-shaped stickies, plus you get 40 FREE slimline stickers for a friend all for $24.99! The first thing I did was label Marlie's new balance bike and helmet. I also labeled her coat, jackets, sports bottle and shoes, and the slimline stickers are perfect for book spines!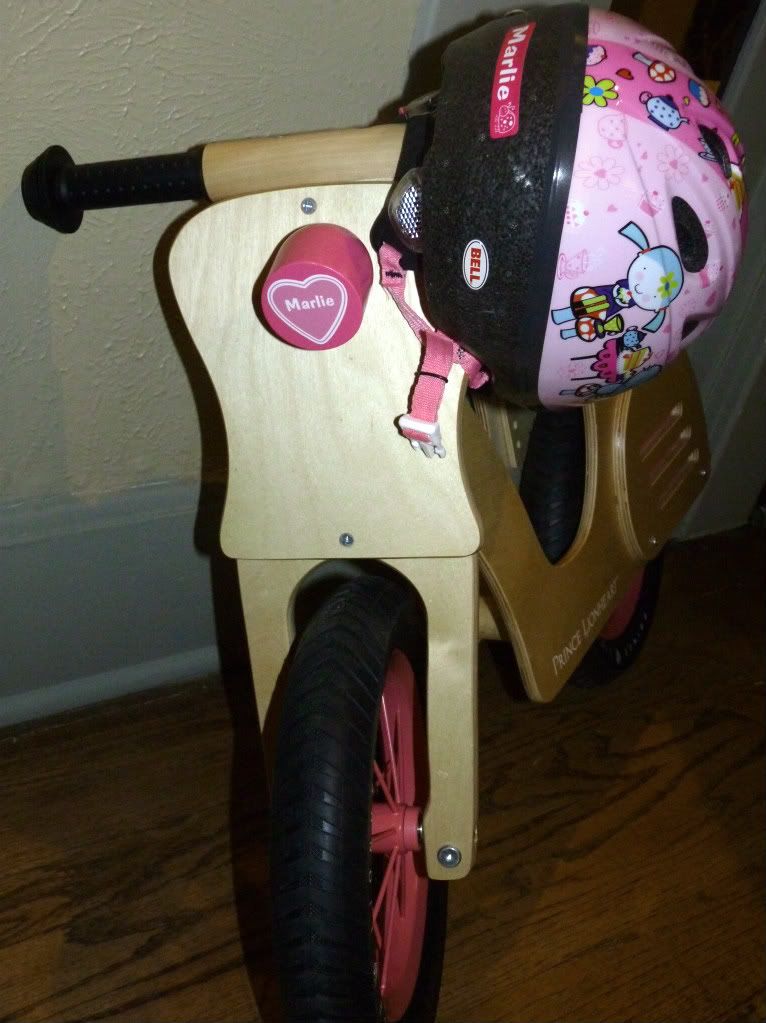 You have to check out Lovable Labels for all your labeling needs. Connect with Lovable Labels on:
Facebook
Twitter
Blog
Come back January 10-17 for a chance to win a Lovable Labels Friendship Pack in the Toast to 2012 Giveaway Hop!