I have acne-prone skin and these pregnancy hormones have done a dance number on my face. It's like being sent to puberty jail all over again. Every expectant mom deserve that pregnancy glow, not zits! However many of popular skin care products on the market contain harmful chemicals and toxins that are not advised for use by pregnant women. But thanks to clickR Skin Care pregnant women can achieve flawless, healthy skin safely.


"clickR Skin Care is naturally pure and completely vegan skin care that is strong enough for the toughest breakouts and gentle enough for the most sensitive skin."

I was given the opportunity to test that statement by reviewing clickR's Daily Dermabrasion Wash and Acne Spot Serum. The wash smells like cucumbers and lathers into a happy, tingling sensation all over my face. It is grainy and soothing at the same time, instantly cleaning and calming my irritated skin. The first thing to note about the Acne Spot Serum is its genius packaging, a pen-shaped tube with an applicator brush! It is even more brilliant as a blemish-fighter. I saw fewer pimples each day and had clear skin in a week!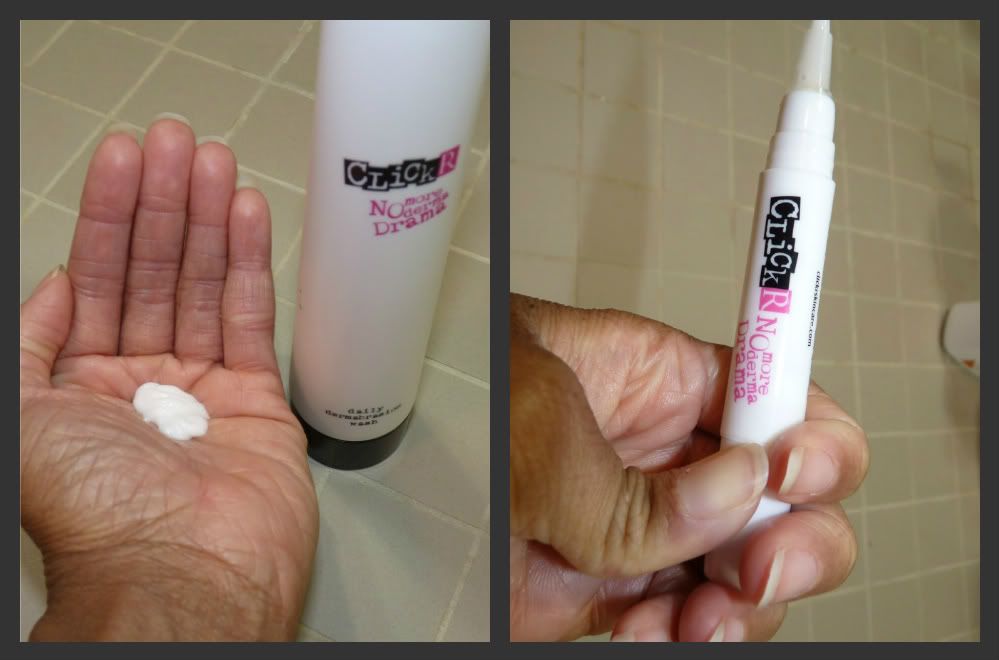 The verdict, based on the overwhelming evidence...clickR Skin Care is effective! You should definitely try clickR Skin Care products. They are safe for all skin types.

Buy It:
Daily Dermabrasion Wash $32 and Acne Spot Serum
$20. Purchase online at clickrskincare.com and sephora.com. Also available in SEPHORA stores.

Win It: clickR is giving one Marlie and Me reader a Stop-Time Night Cream, an oil-free moisturizer that boosts your natural radiance and elasticity while you snooze and a Magic Eye Cream, a mineral-rich genie in a bottle that relieves eye stress, reduces undereye puffiness, minimizes dark circles, and smooths fine lines and wrinkles. You can win these products worth $74 during the 25 Crazy Dayz of Giveawayz Hop Nov 1-25. Be sure to come back and enter!