*I am a member of the Everywhere Society and Everywhere has provided me with compensation for this post about Macy's Asian Pacific American Heritage Month event. However, all thoughts and opinions expressed herein are my own.*
This past weekend I jammed to the sounds of the Far East Movement at Macy's Asian Pacific American Heritage Month event and let me tell you that mama can still bust a move! The best part was watching Marlie enjoy her first live musical performance. She loved being in the front row and the "crazy dancing."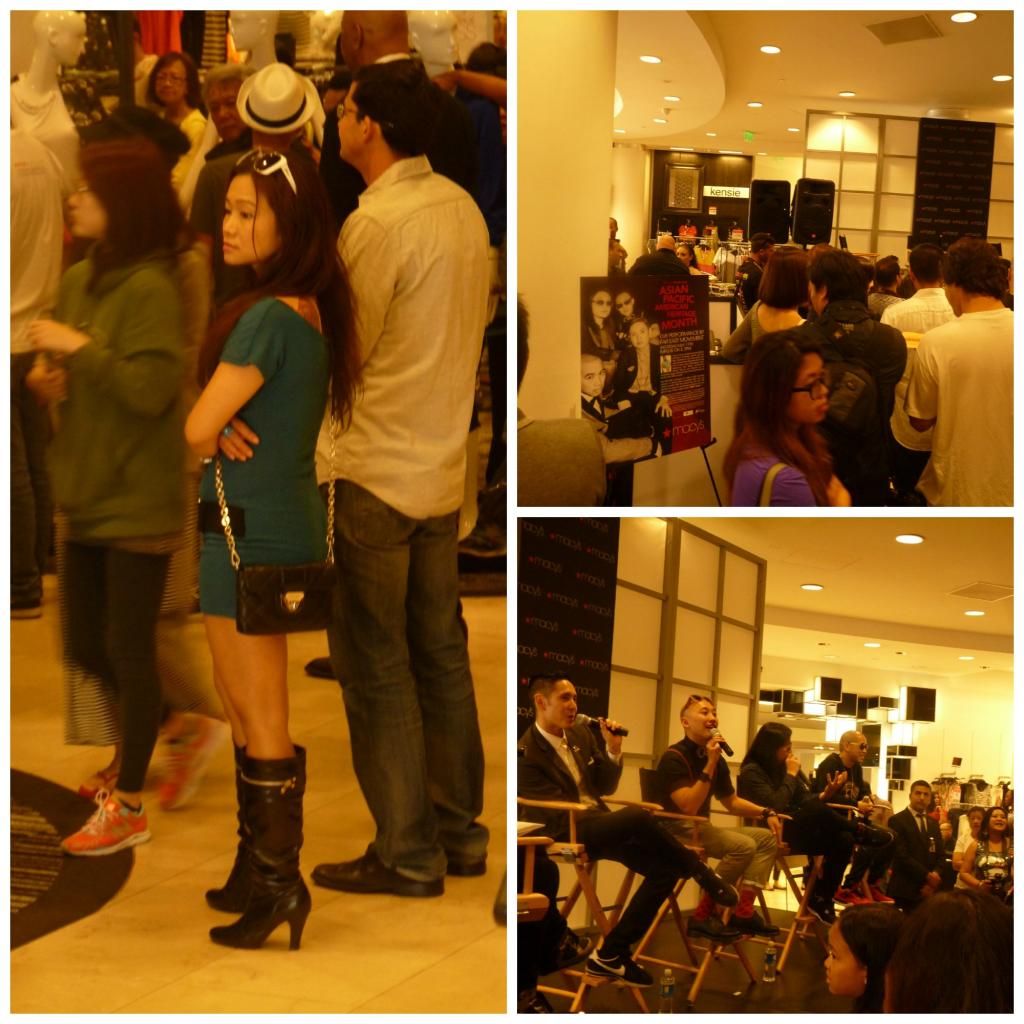 FEM fans gather for their Q&A session at Macy's Union Square.
Scoop:

t

he guys do Insanity workouts to stay in performance shape!
You might already be familiar with the four dapper young men from Koreatown, LA who burst onto the music scene in 2010 with their bumping platinum hit "Like a G6" and in the process made history as the first Asian Americans to achieve a #1 record. But their back story is just a thrilling as their pan-global fusion rhythmic beats. They started out as interns at Interscope Records, played to crowds of 15 people in local cafes and, ten years later, they are successful recording artists with a one of the world's most eclectic fan bases.

FEM gets the crowd jumping
The Far East Movement sound is a blend of several genres they call electronic pop rock. It's very infectious, especially when performed live! I was signing the tunes all the way home. Kev Nish, Prohgress, J-Spliff, and DJ Virman are high energy so you better warm up before you go to one of their shows. These dudes can rock!