I'm still experimenting with this meme inspired by my conversations in the car with my chatterbox in the backseat. I really want to make it a link-up too, maybe once a month so we can share our best talks with our toddlers/preschoolers.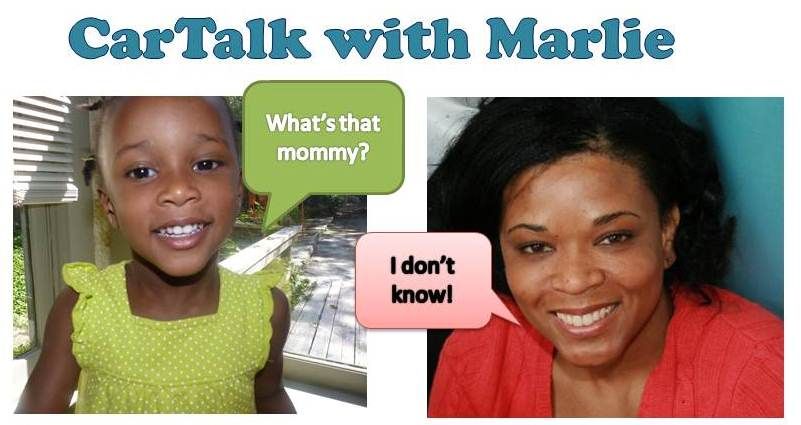 on the way home from preschool last Thursday, Marlie decides to start talking about color (as in race). Out of the blue, She blurts out...

Marlie: Mommy, I'm black
Me: Okay (followed by laughter).
Marlie: Why are you laughing at me?
Me: I'm not. I am just surprised and happy that you know that. Where did you learn that you are black?
Marlie: I saw a wormy squirmy today.
Me: (Now I am confused, but I want to stay on topic). Is the wormy squirmy black?
Marlie: No, he's slimy!
Me: Okay. Is daddy black?
Marlie: Yes.
Me: Is mommy black?
Marlie: No. You are yellow.
Me: (doing a double take). Mommy is black too.
Marlie: No! I want you to be yellow.
Me: If you say so (shaking my head. no sense in arguing with her at this ages because apparently she thinks I am a crayon)
...to be continued