Welcome to another week in our lives. A lot has happened in the past seven days. We lost another buyer (Dallas house) and another quickly sprung up. Let's hope this one sticks! I have been diligently working on my homework. Some days I could only get around to brushing/flossing and praying but I'm making progress on reclaiming my joy.
Toddler Log: 3 Years and 25 Weeks Old
Last Sunday Damon took the kids to a play date with Marlie's classmates at a farm. Her daddy didn't see fit to comb her hair before leaving the house. I bet no one even noticed. They were all probably like, what a wonderful farther he must be to bring both little kids to the park by himself! I would have gotten side-eyes if I took her out with her hair looking like that. LOL!
Marlie got expelled from gymnastics class on Friday. She ran off twice and the teacher had to chase her down while she shouted "you can't catch me!" Marlie was shocked that she was sent home and cried so hard. She said she just wanted to play with the teacher. I did my best to explain that the teacher was trying to teach and needed her to listen and do the exercises. I could tell she was having a hard time processing it. I told her she could go back and try again next week and work on her listening skills. This is what worries me about her play-based preschool where the teachers routinely engage the kids in chase, tag and hide 'n seek. She doesn't seem to understand the switch between instruction time and play time.
In better news, I finally started planning her 4th birthday party. I am off to a late start, but preparations are officially underway thanks to a super-sweet daily deal for a mobile pony party and petting zoo! I am leaning toward a Toy Story Woody/Jessie color scheme for her cowgirl festivities.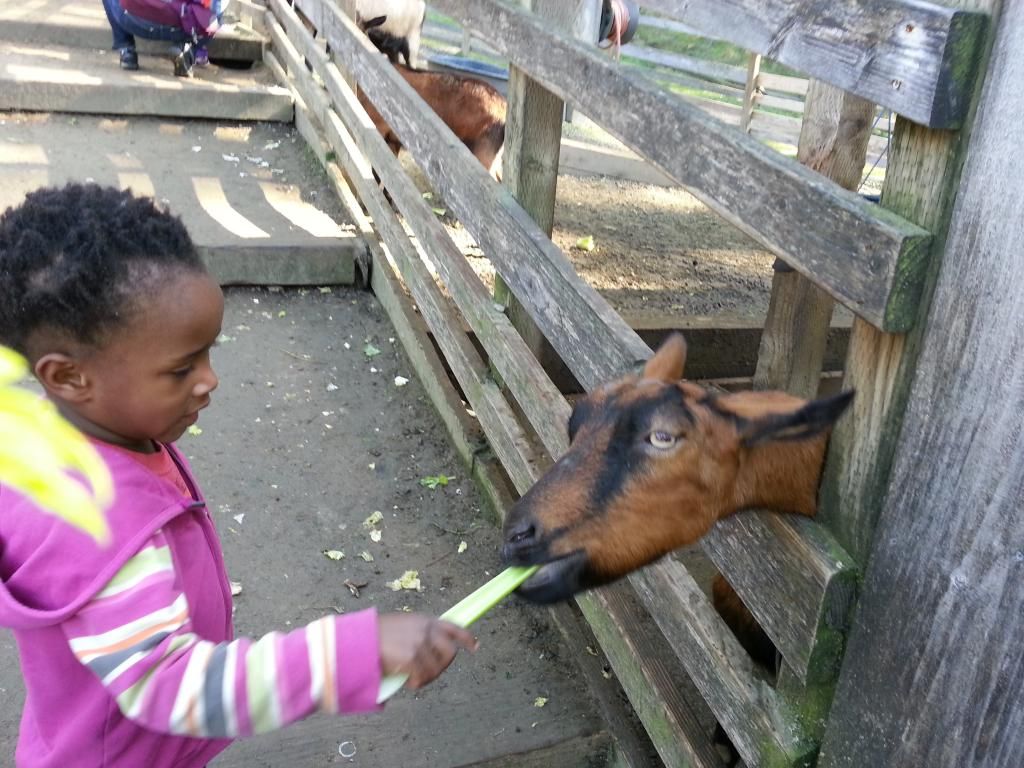 Baby Log: 43 Weeks Old
Baby boy has been keeping us awake all week and his daytime naps are sporadic. His appetite is off and he wants to nurse round the clock. Sounds like more teeth are coming, but they've been threatening to break loose for weeks and nothing. Oh, and did I mention he caught a cold this week too? Fun times!