You may have already finished your charitable giving for the year, but thanks to the power of social media you can still make a significant contribution to a cause.
I had not heard of SHE (Sustainable Health Enterprises) until a fellow blogger shared information with me about the SHE28 holiday campaign. I am so glad she did because SHE is the kind of innovative non-profit organization that I believe is going to change the world.
SHE recognizes that donations are temporary fixes so they've developed market-based strategies to solve social and economic problems. SHE invests in people and ideas that are often overlooked because the are socially taboo like their current initiative to bring sanitary products to menstruating women in developing countries worldwide.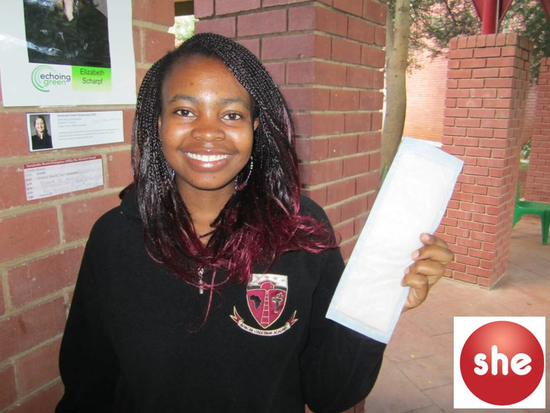 A girl's life does not have to stop every 28 days if she has access to affordable maxi-pads, PERIOD.
Right now SHE is raising funds and awareness of their ongoing campaign for SHE LaunchPads - an innovative, chemical-free, low-cost menstrual product that utilizes banana-fiber as the absorbent core.
Did you know that every 28 days, million of girls and women miss school or work - up to 50 days per year - because they lack access to affordable, eco-friendly menstrual pads?
SHE will be producing 300,000 SHE LaunchPads for 3,000 Rwandan school girls attending 10 schools in the Kayonza district with the mass manufacturing of their SHE LaunchPads during their industrial-scale pilot in 2013. The project is also creating economic opportunities and jobs by parterning with a sustainable and scalable business model operated and owned by women in the community.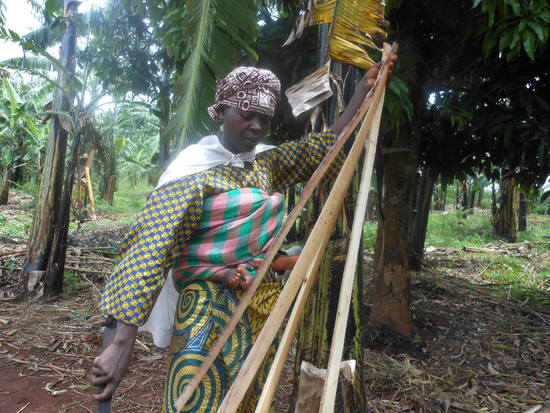 SHE is training banana farmers to mechanically extract banana fiber,
which creates new income & sustains the supply.
SHE needs you to:
This is not a sponsored post. No compensation or gifts were exchanged.