I just love it when a brand gets on the green bandwagon!
I was already a Walgreens loyalist because they carry some of my favorite natural healthy and beauty products. I like being able to walk down the street and grab some teething tablets when I need them. Plus, their W brand save me a lot of money. Now I am going gaga over their newest line of household cleaners

and

baby and personal care products labeled simply, Ology.
Free of harmful ingredients and affordable, Ology is a green mom's dream come true! I picked up two bottles of all-purpose cleaner (regularly priced at $3.99, on sale for $2.99) and laundry detergent (regularly priced at $6.99, on sale for $4.99) for less than $15!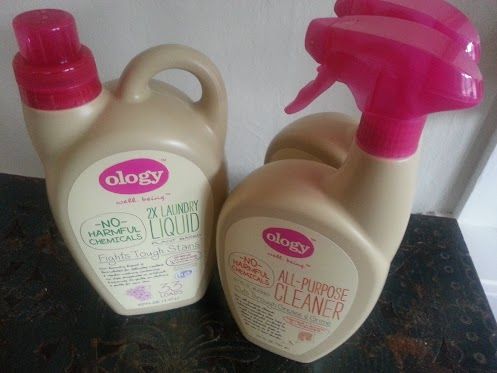 The Ology detergent comes in a 50 fl oz bottle made from 100% post-consumer materials and does 33 loads. I only use natural laundry detergent because my baby is eczema prone. Ology laundry detergent is plant based, free of dyes, artificial fragrances, and phosphates. It contains no chlorine bleach or formaldehyde and is not tested on animals. I have been using the Ology detergent for two weeks and it did not negatively affect his skin. Stain-fighting power is important too, so I put that to the test with a spaghetti stain on my favorite shirt. As you can see in the comparison photos below a faint mark remains, so next time I'll try pre-treating. I really like the way our clothes smell after the wash thanks to the natural lavender and vanilla scent. Ology detergent can be used in both HE and conventional washing machines which is a plus!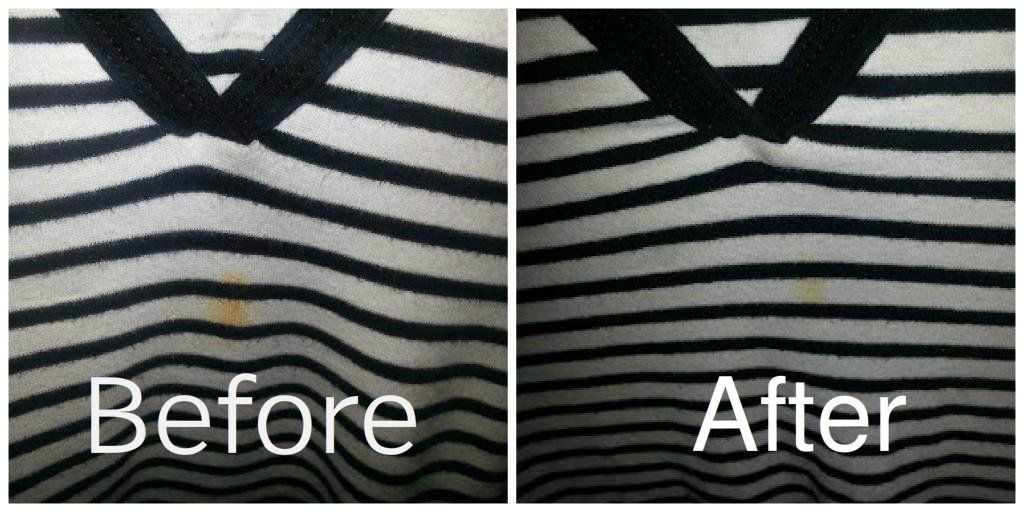 Next up is the Ology All-Purpose Cleaner, also packaged in a bottle made from 100% post-consumer materials. This stuff is tough! As you can see below in the comparison photos, it tackled the grease and grime in my kitchen sink and left it sparking clean. My favorite use is wiping down the baby's high chair and my daughter's table because I never want to use harmful chemicals where they eat. Ology All-Purpose Cleaner is citrus based and free of dyes, artificial fragrances, and ammonia. It contains no harsh solvents and is not tested on animals. The natural Meyer lemon and lavender scent will make you want to hang out wherever you spray it!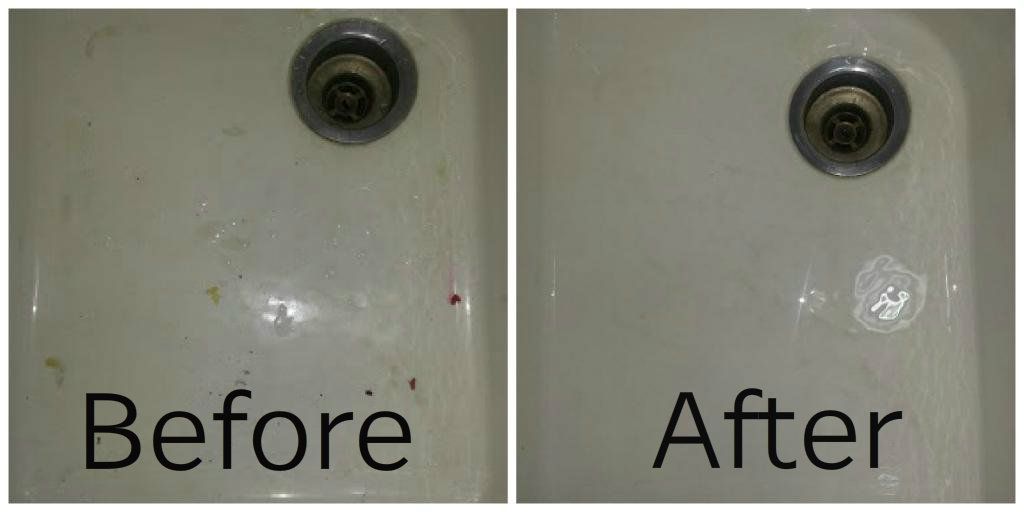 Ology is exclusive to the Walgreens family of companies, but with almost 8,500 locations nationwide it's easy to get your hands on them! Ology also offers light bulbs and 100% tree-free paper products. They are endorsed by Healthy Child Healthy World, which is a major seal of good, green housekeeping!