What got me asking this question started with the May 21, 2012 issue of TIME magazine featuring a model-mom breastfeeding her 3-year-old son with the confrontational title, "Are You Mom Enough?" The inflammatory cover sparked a heated debate across the world wide web and most of the flames ignited in the mommy blogosphere. While there were calls to be civil and not to play into the "mommy wars," there was a sinister aspect to some of the reactions that was largely overlooked, except by Alexia at Babies and Bacon who called it out immediately. Smart lady.
I am talking about comments that ranged from, "that poor boy is going to be teased relentlessly" to "that kid will never be able to show his face on a playground!" One mother left a comment on a blog that her son said something to this effect when he saw the magazine photo. It struck me as odd that a mother would use her son's ill-informed reaction as an argument to justify her beef with the magazine cover, but what really rubbed me the wrong way that she obviously agreed with him and said nothing in her post about correcting him. In essence, she condoned his belief that it's okay to pick on people with different lifestyle choices. People, people, people...teasing is bullying.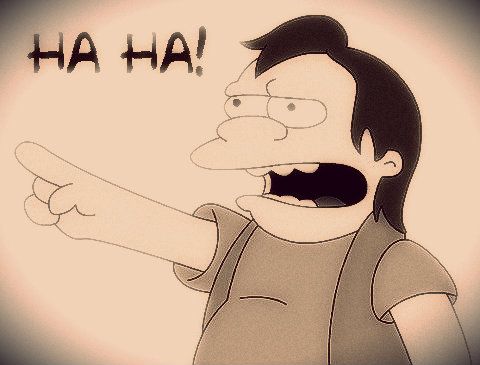 This mother missed an opportunity to teach her son a valuable lesson about tolerance, one that is essential to our kids character development and goes a long way toward preventing bullying. The lesson is that some people look, act, think different from us and that is okay. We don't have to like it, but we do have to respect it. I imagined conversations about that TIME magazine cover between parents and their children taking place in hundreds, even thousands, of households and I wonder how many of the adults made comments ridiculing the mother and son in the photo. Children get their first social cues from their parents and imitate them. All the anti-bullying programs in the world will not work unless the mindset change is also happening in the home.
There is some old-fashioned way of thinking that undermines our ability to solve the bullying epidemic (and, yes, it's become an epidemic when victims of bullying are committing suicide at alarming rates). One belief is that teasing is just kids being kids and it's a harmless rite of passage. This could not be further from the truth. Believe me, words can hurt just as much as a fist. The emotional scars from being teased are real and take a long time to heal.
The next time you have a witty barb or backhanded compliment on the tip of your tongue ready to make fun of someone stop and think about the message you are sending to your kids. We must do better so that our kids will know better. Parents have the real power to put an end to bullying.