I have been a packing fool all week, going through the house from top to bottom, de-cluttering the attic and garage, separating our belongings into four piles: pack, trash, donate and sell. We're having a moving sale today. I will let you know how it went. During my breaks from being wife, mom and unpaid packer, I finished reading The Last Warner Woman. The book was beyond engrossing, it moved my spirit. I'm sending it to my mom next.
I've also been making time for people. My dear friend Cheryl drove up from Corpus Christi to spend Friday with me and the kiddos. We then held a bon voyage brunch at our home on Saturday.
Speaking of time, I have decided that Friday nights are my mom-me time. I have created a home-spa area in my bathroom with my favorite beauty products. I take a long shower, wash my hair, shave, exfoliate, give myself a facial, and moisturize. It's awesome!
Toddler Log: 2 Years 44 Weeks Old:
It's official. Marlie is growing up. I tried to keep a lid on this, but it's time I face reality. Marlie has a crush on a boy at school. How do I know this? She talks about him constantly, draws him pictures, and takes him "presents."
I was not prepared for her to be crushing already. What if her feelings get hurt? So
I brought it up to one of the school leaders and he told me that they act like an old married couple. I felt relieved because it seems that her puppy love feelings are being reciprocated.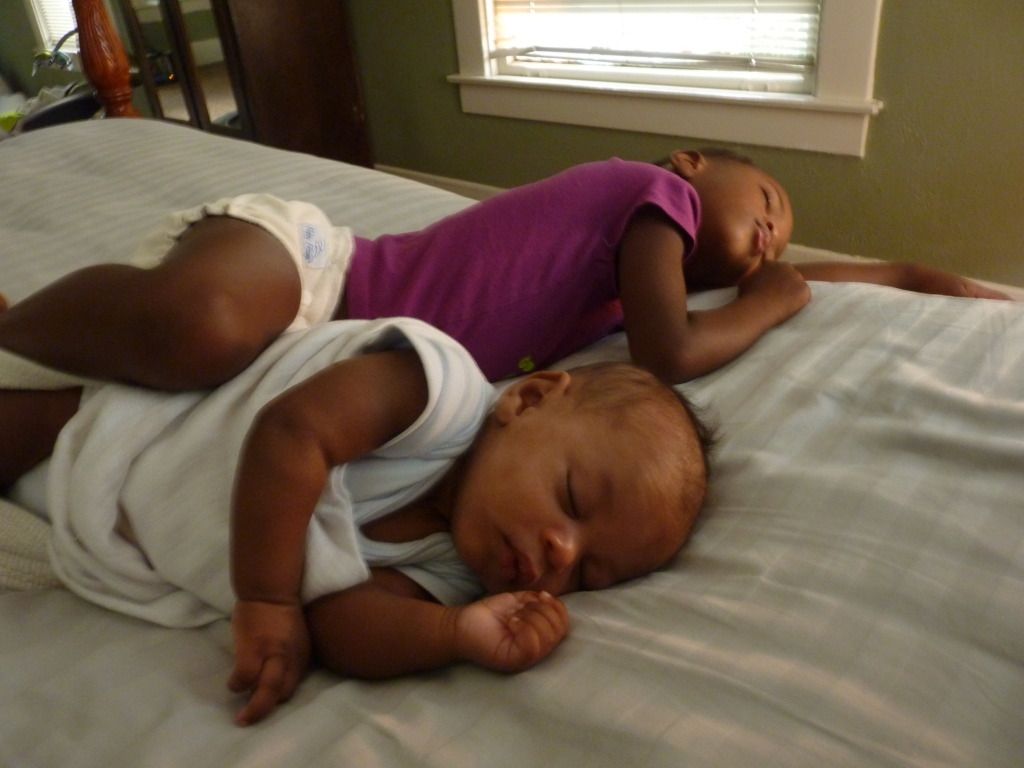 Baby Log: 11 Weeks Old
Magoo had a rough week. He was gassy and it made him fussy. He didn't sleep well, plus he didn't have a bowel movement for days. I know breastfed babies can goes days without pooping, but I imagine it just contributed to his discomfort. He finally dropped a load Wednesday evening and he was instantly smiley. What else? He has outgrown his 0-3 month bodysuits and he is going through baby baldness.