Summer is almost over and that means the end of reruns on television as the season premieres rollout in a couple of weeks (Downton Abbey! The Walking Dead!). I have enjoyed watching movies and catching up on shows (Scandal!) through my trusty Netflix subscription. Here are my picks for this week from Netflix Instant Watch
TV Show: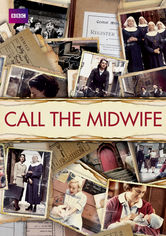 Call the Midwife. The BBC know knows to do drama! What other network could turn the routines of childbirth into primetime gold? The show is based on the memoirs of a plucky young British woman as she learns the midwifery ropes in a convent in London's rough East End. It's the 1950s and England has just enacted a national welfare system, so now the poor have access to medical care. The midwives deliver baby after baby under some dire circumstances and consult with doctors on an as needed basis. Make no mistake, the midwives were in charge.
Movie:
The Oder of the Myths. Damon loves to tell me that his hometown Mobile, AL is the birthplace of Mardi Gras. This centuries old revelry also remains a mysteriously segregated event. This documentary explores the history and socioeconomic constructs that continue to keep the white and black Mardi Gras balls and parades separate. It seems both groups like it that way. The scenes to watch are of the white debutante who returns home to participate in the court. She brings her liberal boyfriend. He express discomfort at first, but watch how quickly he adapts to attending all-white events where the only black people in attendance are the entertainment and catering staff.