Desmond has progressed from taking a few small steps to walking like a drum major in a matter of days. His favorite thing right now is to walk from room to room, the kitchen being his favorite place to roam. I followed him yesterday and captured a few action shots of his moves...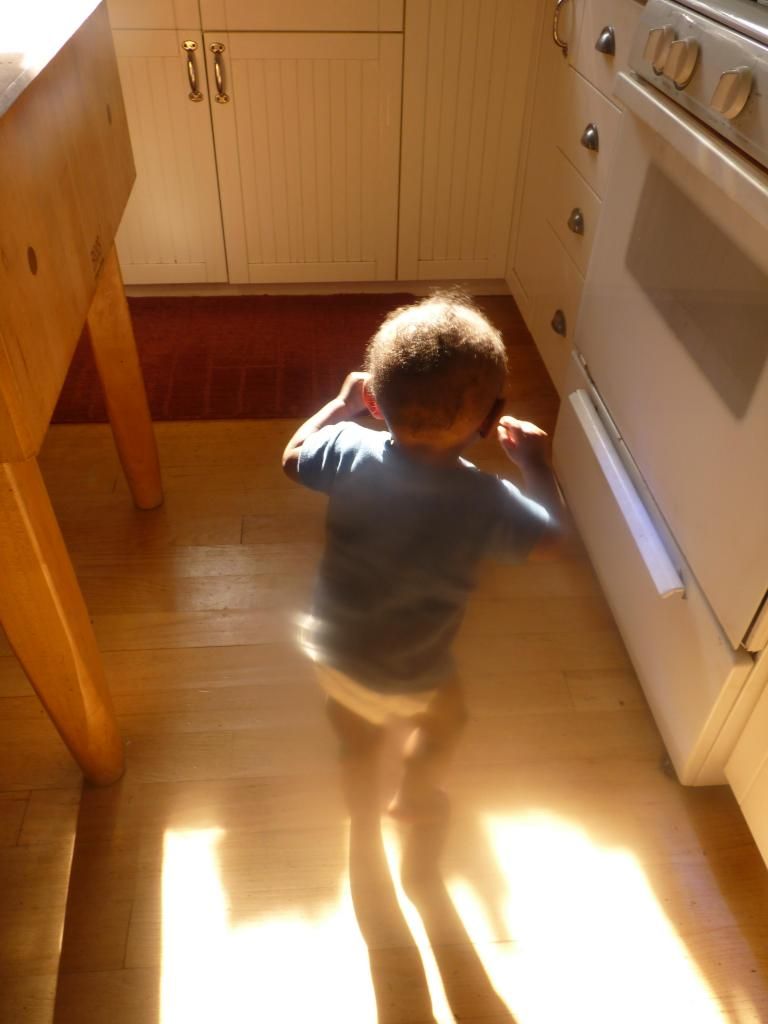 I sneak up behind him as he passes through a stream of light
He hears me and quickly turns around without falling down, he is very agile!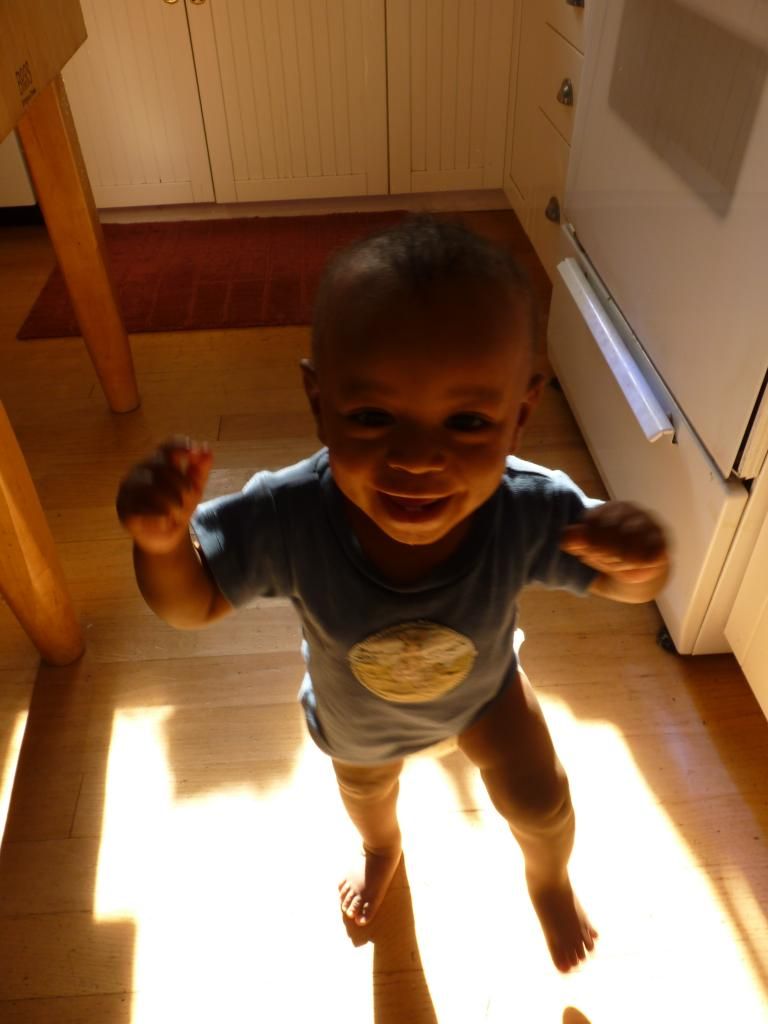 He notices the camera and gives chase.