Marlie is home with me for the next two weeks (say a little prayer for me, please). I know that I have to keep her constantly busy or she will drive me insane. So I scoured blogs for ideas, organized some projects on Pinterest, went shopping for supplies, and got my homeschooling on this week. Here's a sampling of what we did: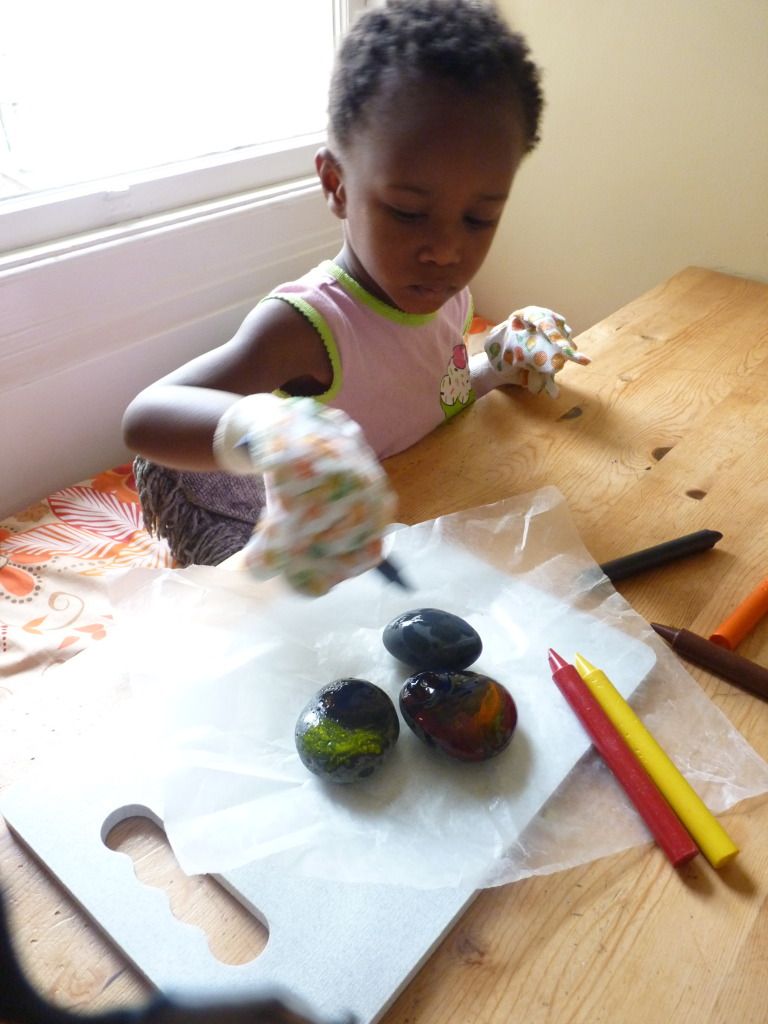 We painted hot rocks. Thanks for the tip Homeschool Mo!
I put gloves on her in case she "forgot" not to touch the hot rocks.
We went over the names of the colors as she painted with the crayons.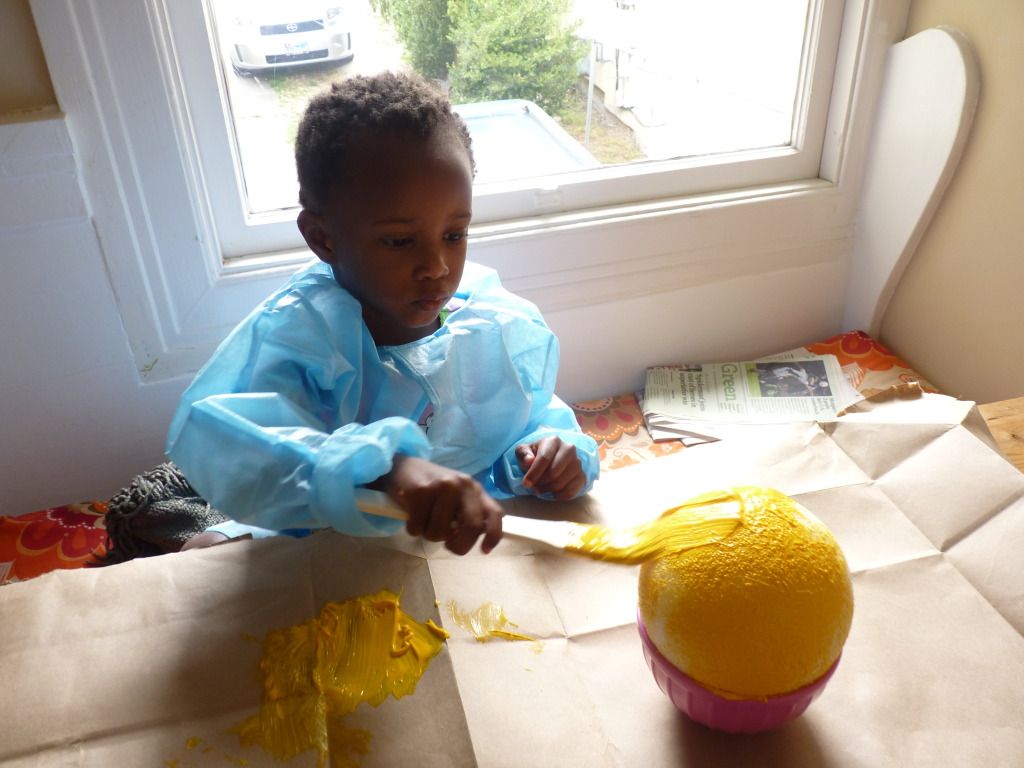 We made a pipe cleaner sun. She loved painting the foam ball.
She learned that the sun is yellow and it is a star.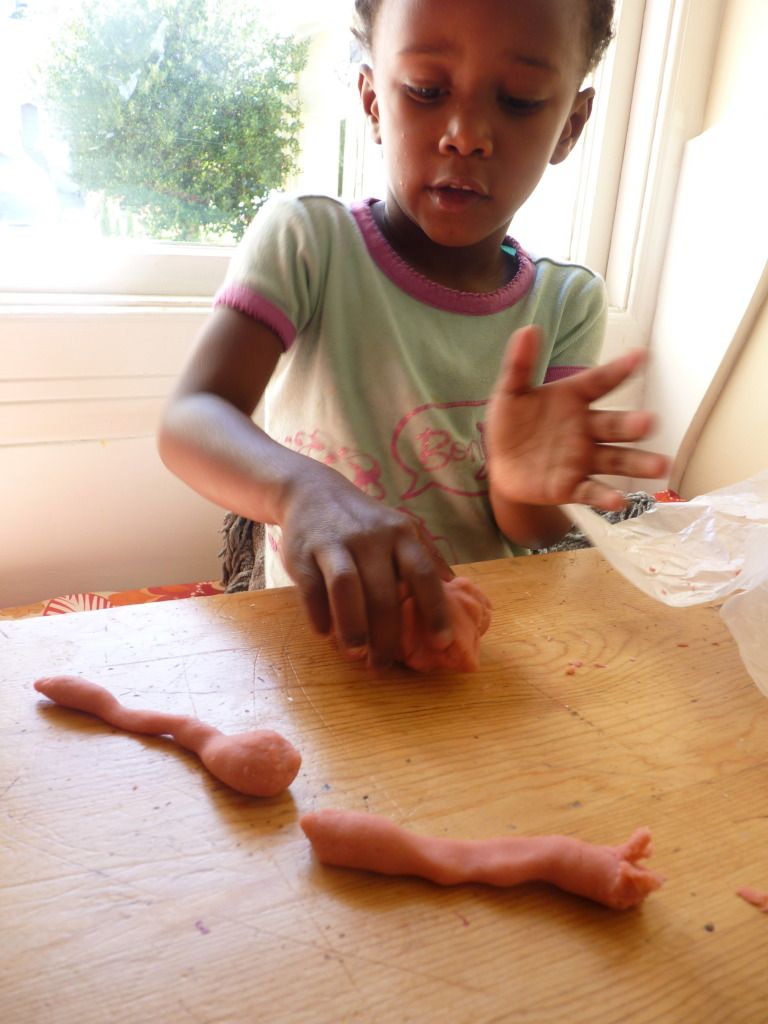 We made homemade play dough. This kept her busy for an hour!
She made pies, burgers, eggs, and worms (pictured).
This is a great project for developing motor skills.