Being a stay-at-home mom is no desk job. I am on my feet all day chasing a toddler or standing over a changing table, to name a few of the tasks that punish my feet. At the end of day I reach for my Hot Booties and after 60 seconds in the microwave I have soothing heat to treat my feet!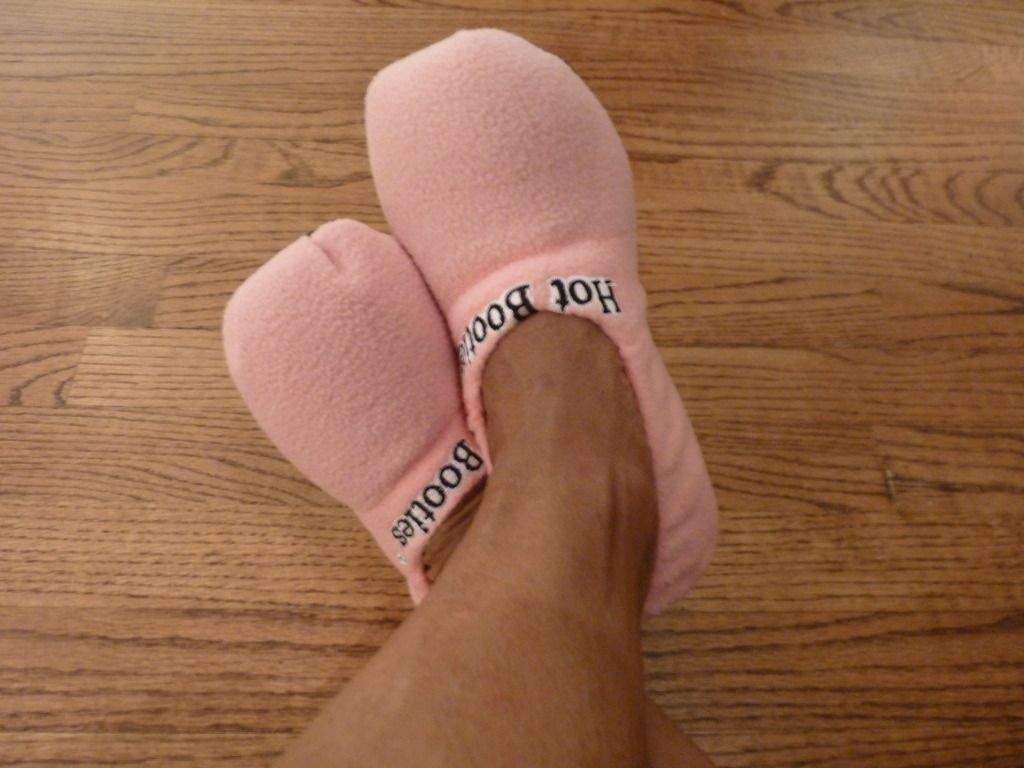 You may have seen the Hot Booties infomercials on TV and dismissed it as a flash-in-the-pan product that doesn't do as it claims. But it's not!
The secret to Hot Booties is in the sole, which is filled with natural linseed that absorb and holds in the heat to keep your feet toasty warm. These super slippers:
Provide comfort and relaxation

Are perfect for cold, achy, or stressed feet

Come in men's and women's sizes
My thoughts about Hot Booties: Hot Booties is like having a spa pedicure at home! The tiny linseed in the sole provide warmth and a gentle massage when you walk on them. That's extra relief for my achy feet. I also like that it comes in a storage bag to keep the booties protected. I get about 15 minutes of heat from my booties and it's 15 minutes of heaven!
Buy It: You can buy Hot Booties directly from their website. BOGO FREE for $14.99 + P&H ($7.95)
Win It: Come Back for the Spa for Ma Giveaway Hop August 17-31 for your chance to win a pair of Hot Booties from Marlie and Me!