The Christmas in July Giveaway Hop is coming July 25-31!
The Christmas in July Giveaway Hop is brought to you by

Just Married with Coupons

,

Matter of Cents

and

Money $aving Michele

.
125 bloggers are joining forces and hosting giveaways for prize packages valued at $50 minimum and you get to hop from blog to blog and enter them all! That's definitely worth getting excited about. Of course, Marlie and Me is participating and offering fabulous prizes that will accentuate your natural beauty. Are you ready to look and feel pretty?
My next sponsor is Near the Willows. This esty shop features exquisite handcrafted pieces by jewelry designer Katie Terwilliger-Smith. After you read more about her in the Q&A below, be sure to complete the early entries!
Tell us a little bit about your business?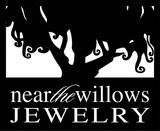 My jewelry is made because I love designing each piece. I enjoy picking out each stone from my stash, matching it perfectly, and arranging them into the design it is begging to be in! I really like to use natural elements, gemstones, pearls and wood are a few of my favorites.
What inspired you to become an entrepreneur?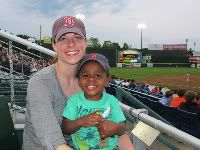 My husband is in the United States Coast Guard. We get relocated frequently, having a "moblie office" was important to me.
I think giving back is really important. I donate the proceeds of certain pieces to charity. Mostly the Myelin Project. www.myelin.org
What makes your products unique?
Each piece is handmade - like a snowflake, no two are alike! I like to consider each one a work of art, and the wearer won't see another one like it. (Unless on special request ;)
What advice would you give women about feeling pretty?
Wow this is the toughest question. I am a pretty casual girl. I love my jeans and t-shirt. I think when I throw on some earrings, and a necklace. I feel a lot more polished. And when you are polished, I think that you have a bit more confidence. And people notice that :)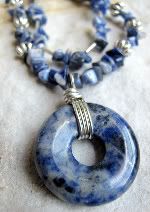 Thanks Katie! Up for grabs from Near the Willows is this gorgeous, custom Sodalite necklace, perfect for dressing up jeans, during the Christmas in July Giveaway Hop right here on Marlie and Me! Earn extra entries by doing ONE of the following:
Share this post by clicking the Like button below
Tweet this post by clicking the Tweet button below
Leave a comment below with the link to your early entry (right click on the time stamp of your Facebook status or tweet to copy link location). That's all! Don't forget to come back July 25-31 to enter the giveaway!